Low stock
Regular price
$18.00
Sale price
$16.00
Unit price
per
Sale
Sold out
Une carte compatible Arduino UNO fabriquée en France
Découvrez la carte uPesy One, une carte entièrement compatible avec la célèbre UNO originale d'Arduino. Programmez-la de la même manière qu'une Arduino UNO et utilisez-la avec tous vos shields préférés.
Une conception française moderne et Open Source
La carte uPesy One, n'est pas un simple clonage. Au contraire, la conception a été entièrement revisitée au niveau du schéma électronique, du choix des composants et du routage de la carte. Elle utilise également un connecteur USB-C plus récent, offrant une connectivité plus universelle. Comme la carte d'origine, le schéma est disponible en accès libre.
Un choix idéal pour les débutants
Plongez dans le monde passionnant de l'électronique avec la carte uPesy One. Cette carte est le choix parfait pour les débutants, car elle s'intègre parfaitement à l'écosystème Arduino. Profitez de tutoriels, de librairies et d'une communauté active depuis plus de 15 ans.
uPesy propose une documentation complète et des tutoriels en français, pour vous aider à démarrer rapidement.
Et pour les plus expérimentés, pour profiter de nouvelles fonctionnalités
Si vous êtes un passionné de l'architecture AVR et que vous trouvez les fonctionnalités de l'Atmega limitantes, vous allez adorer la carte uPesy One. Elle utilise la dernière génération du microcontrôleur Atmega328PB, offrant des périphériques supplémentaires : +1UART, +1SPI, +1I2C, +2 Timers. Moyennant quelques manipulations, repoussez les limites de vos projets Arduino avec la carte uPesy One.

View full details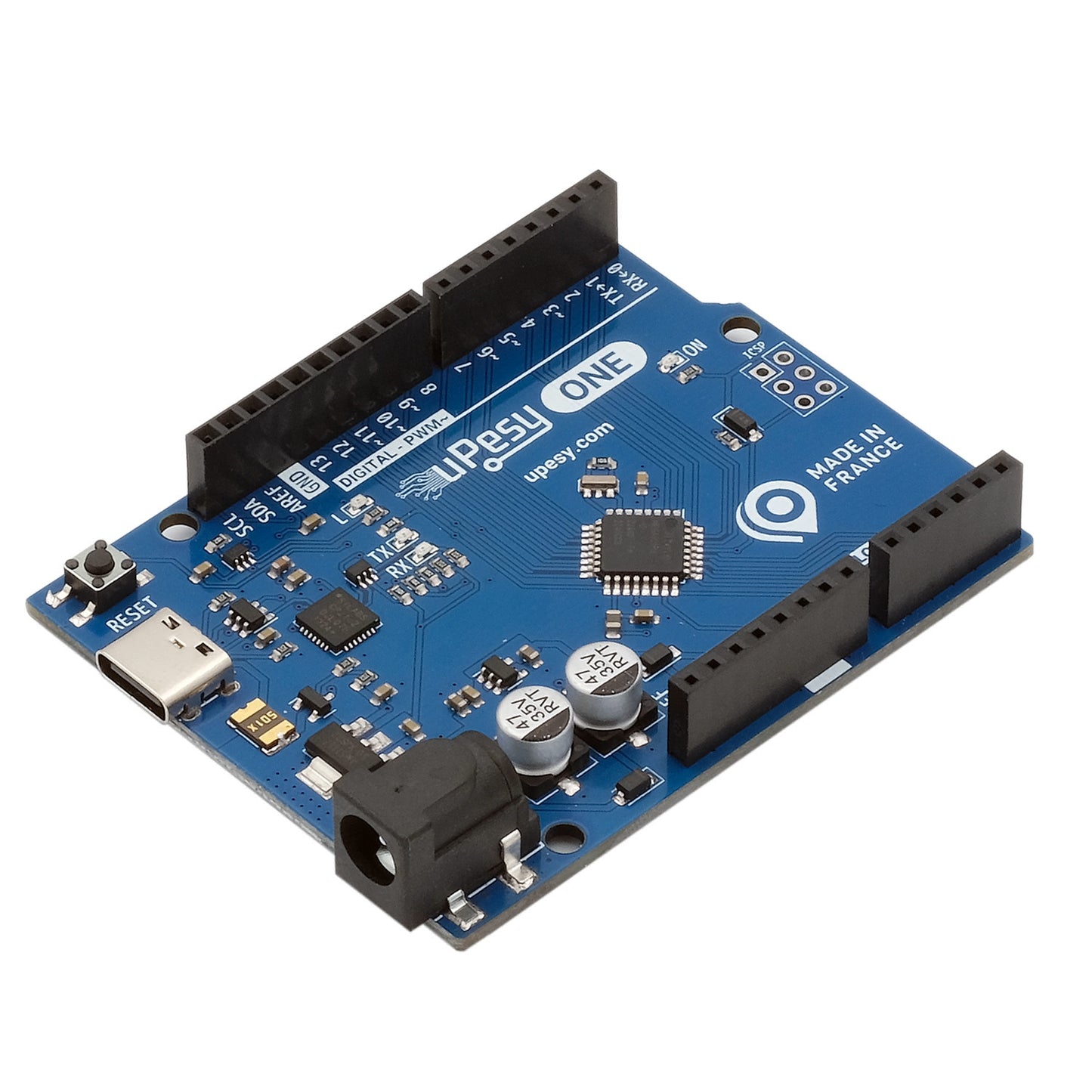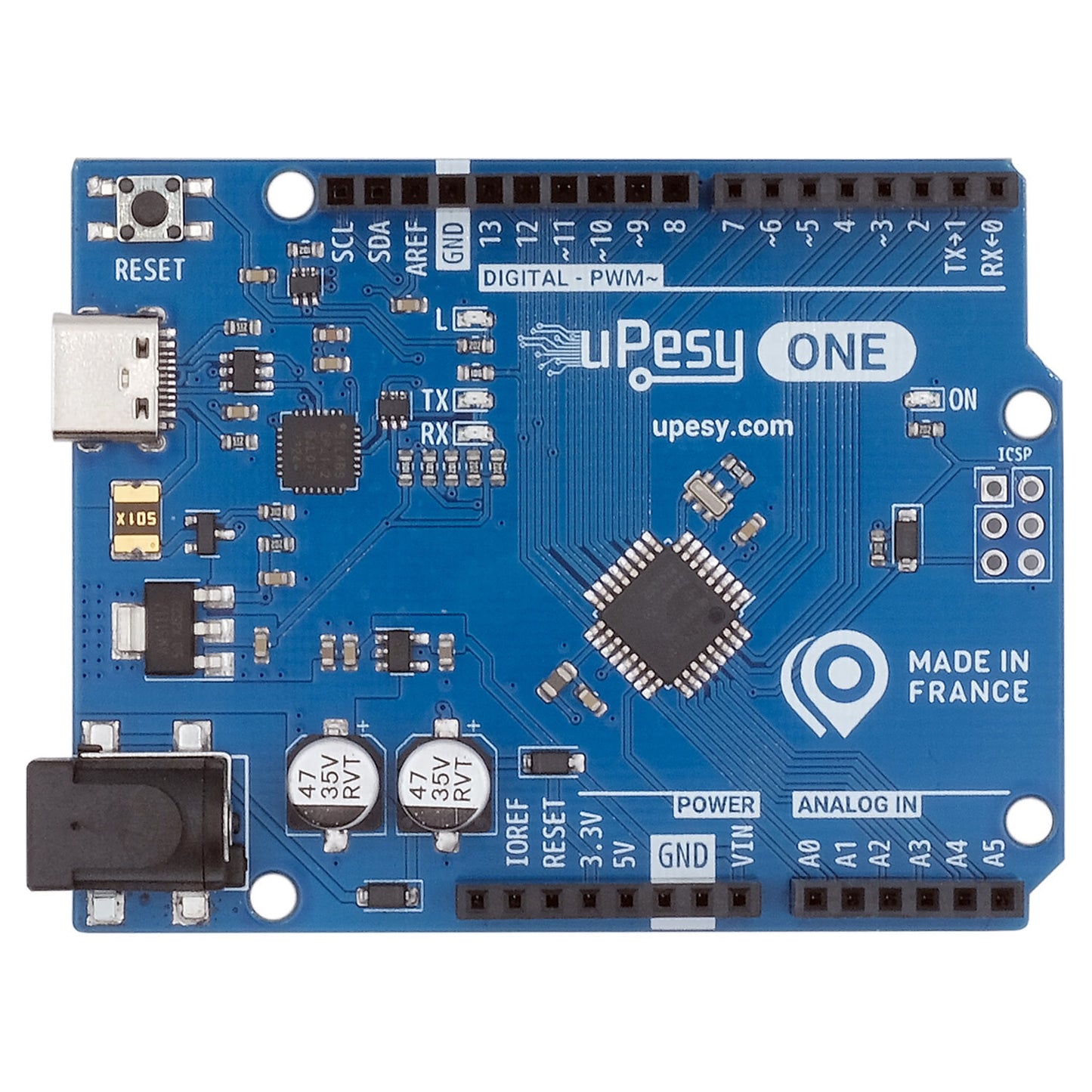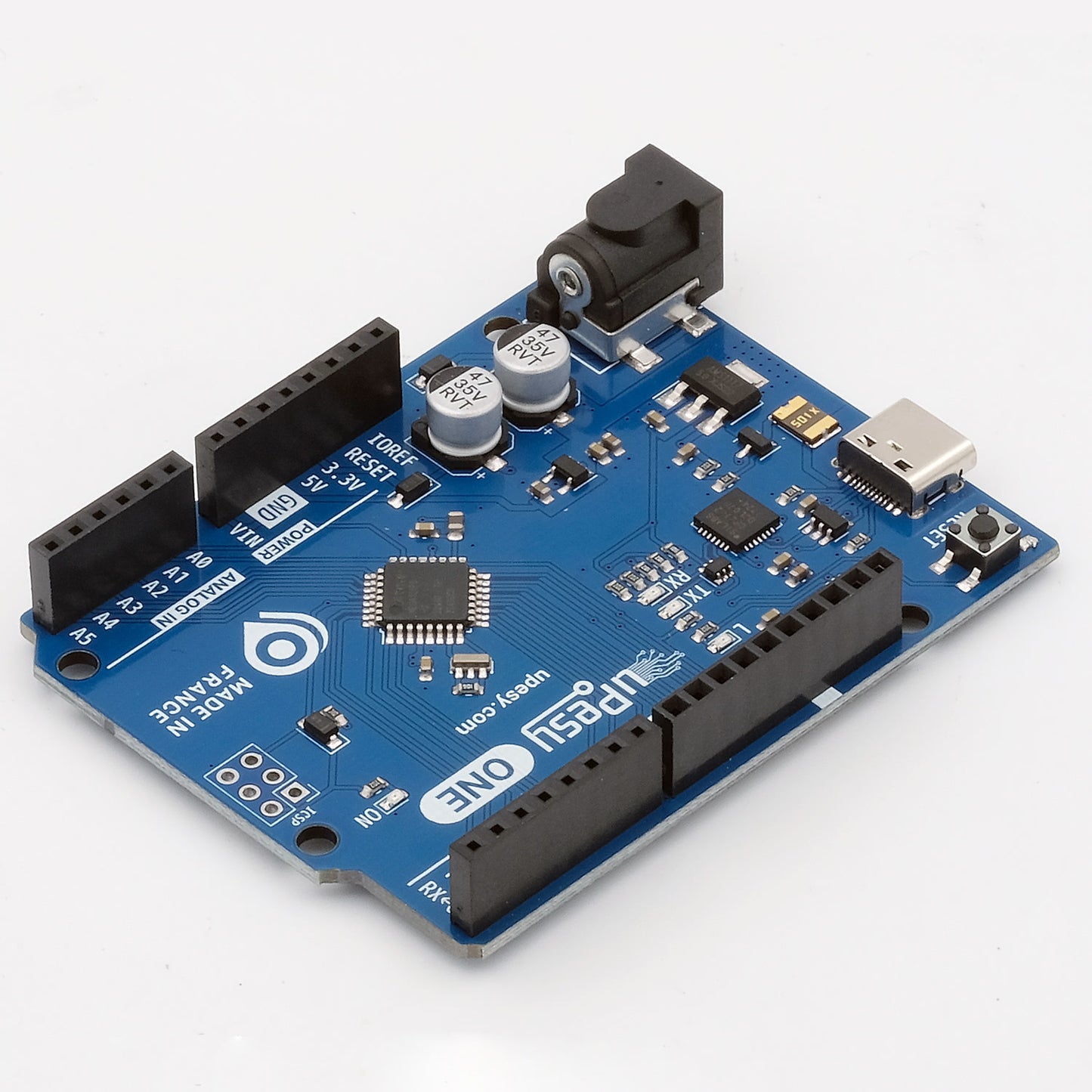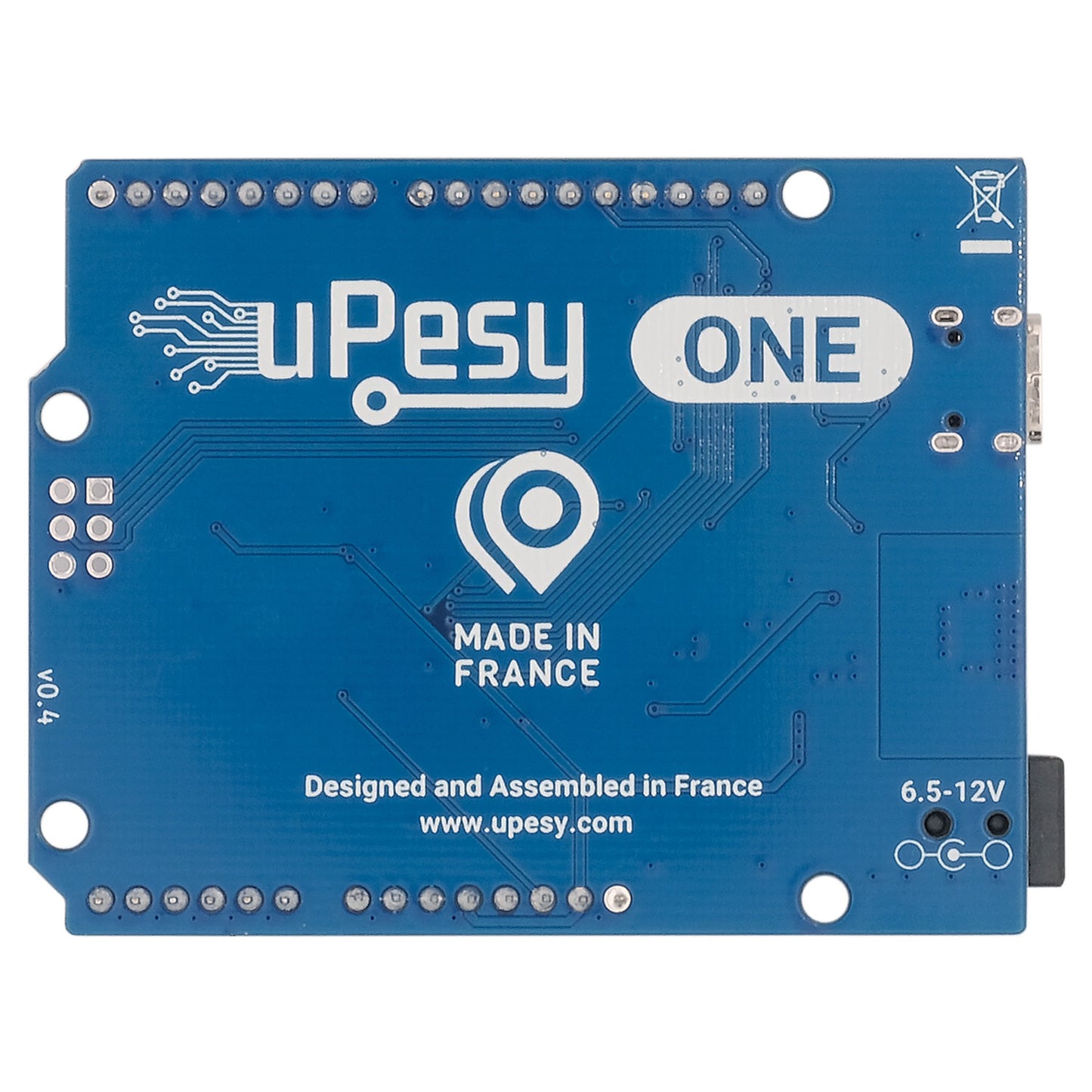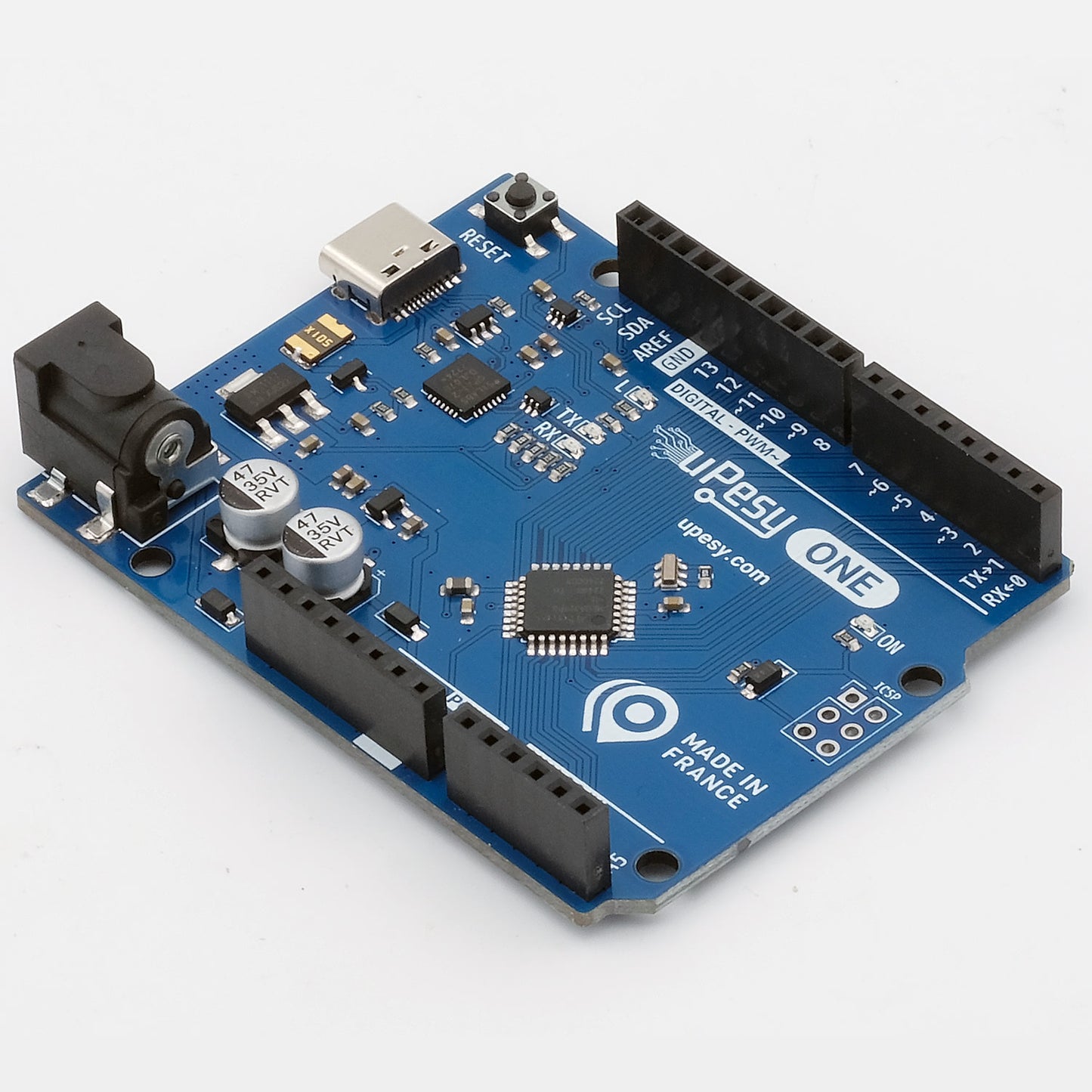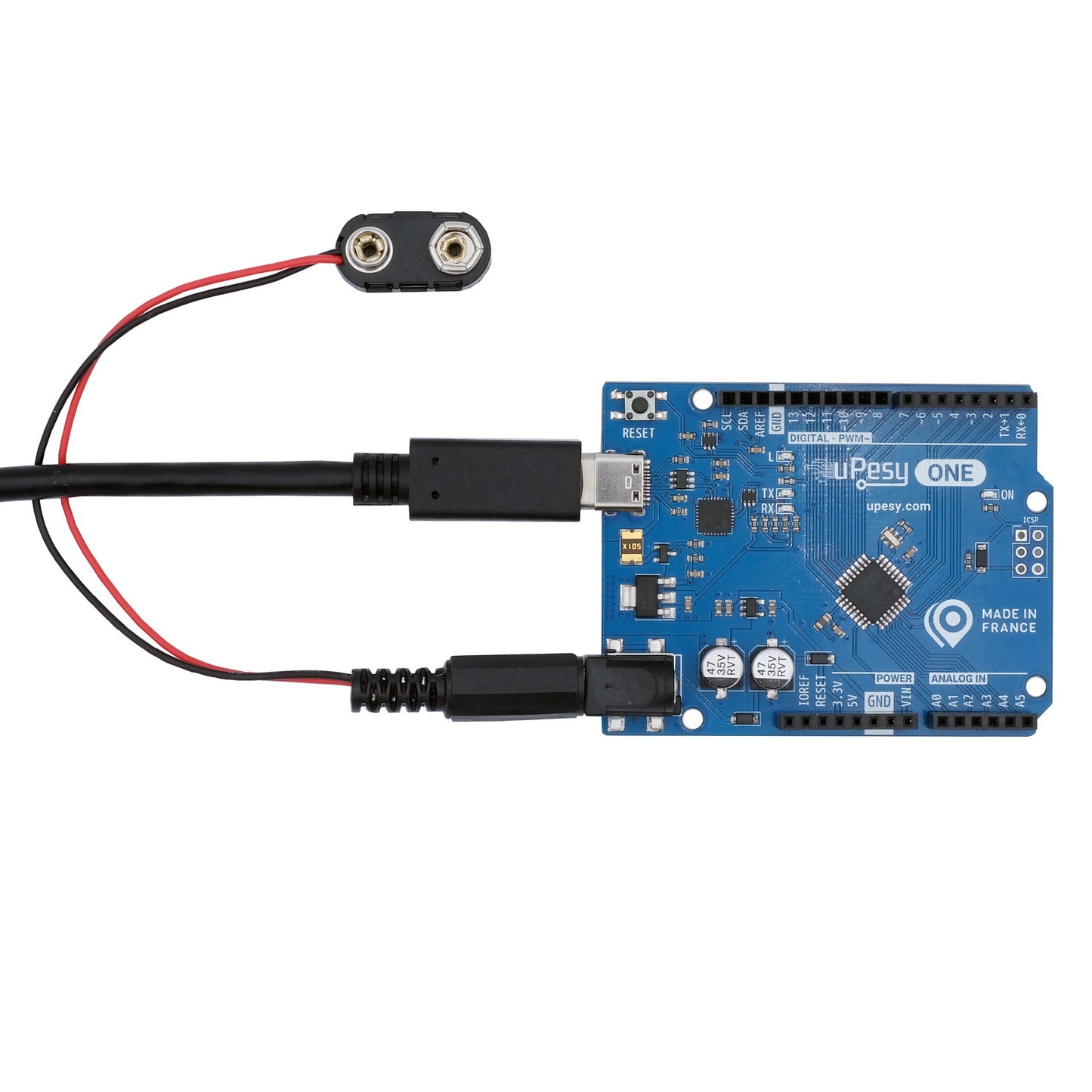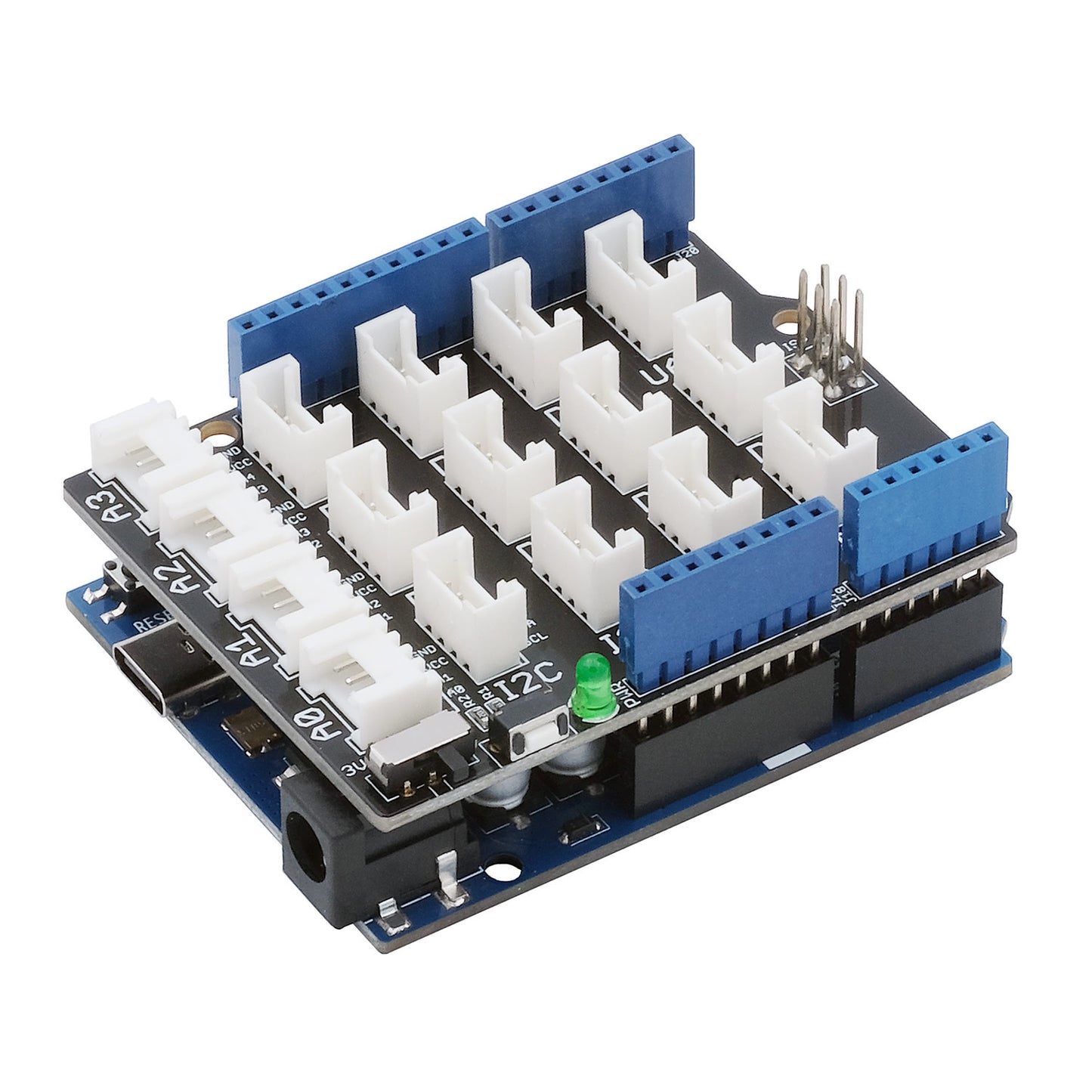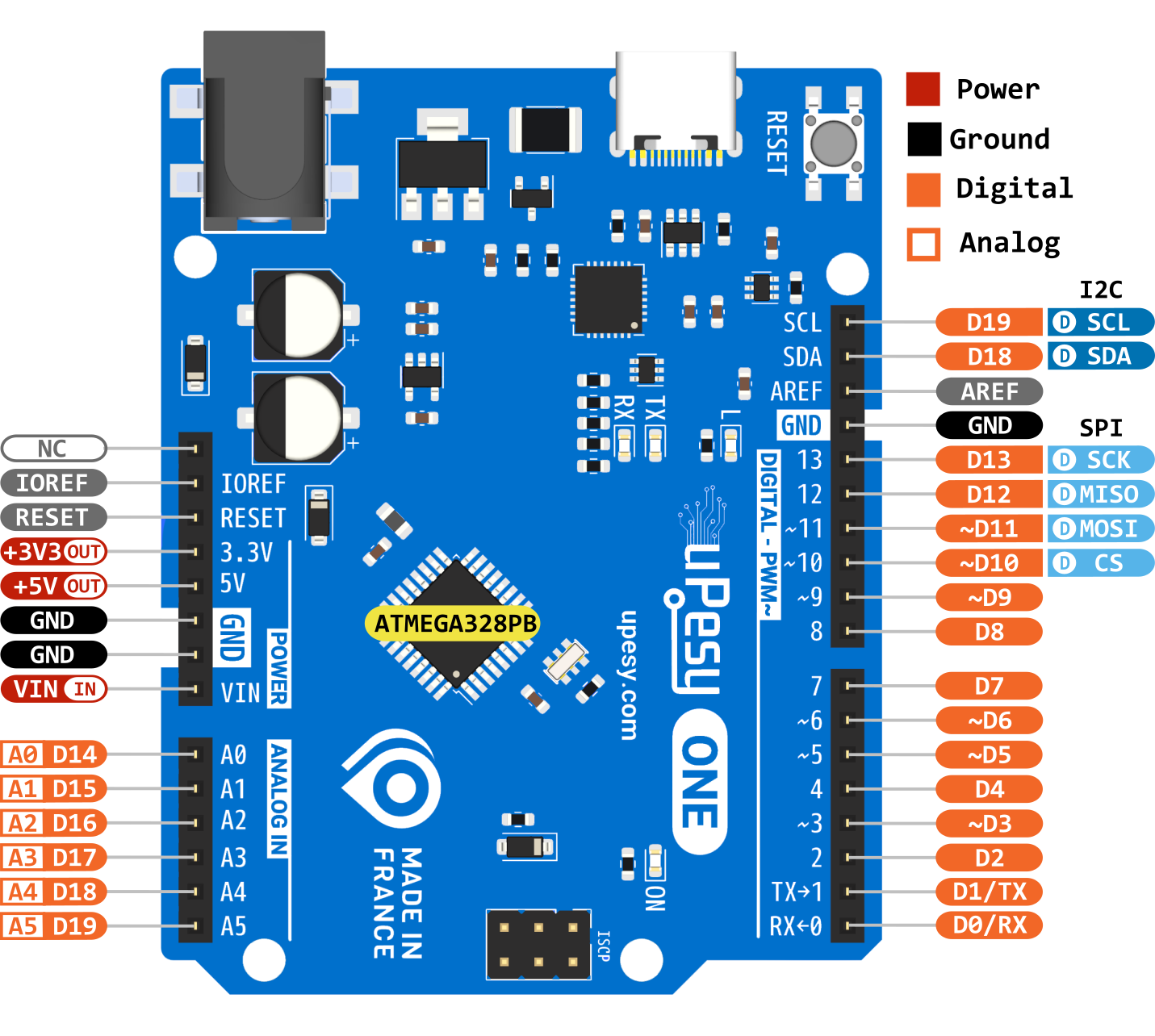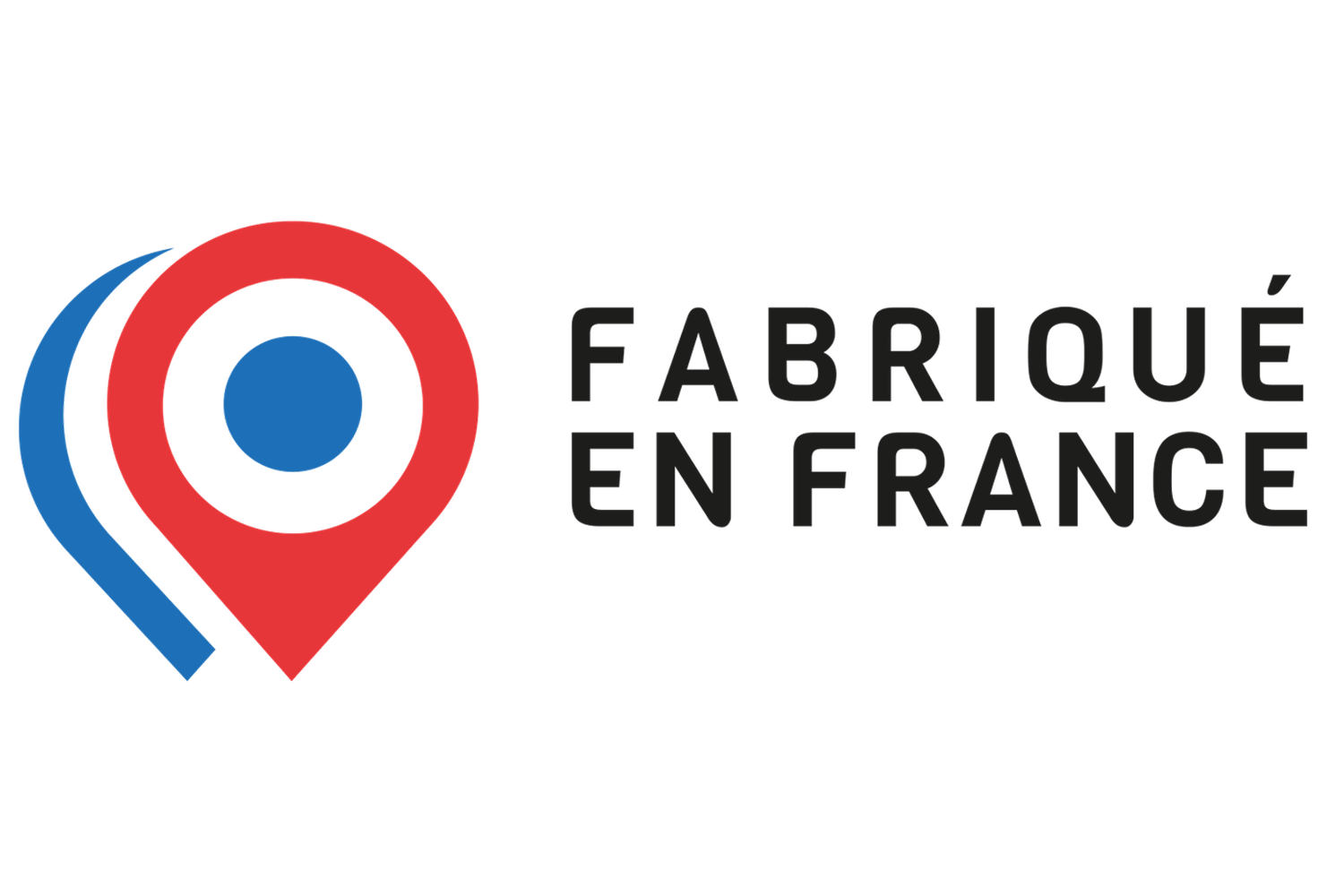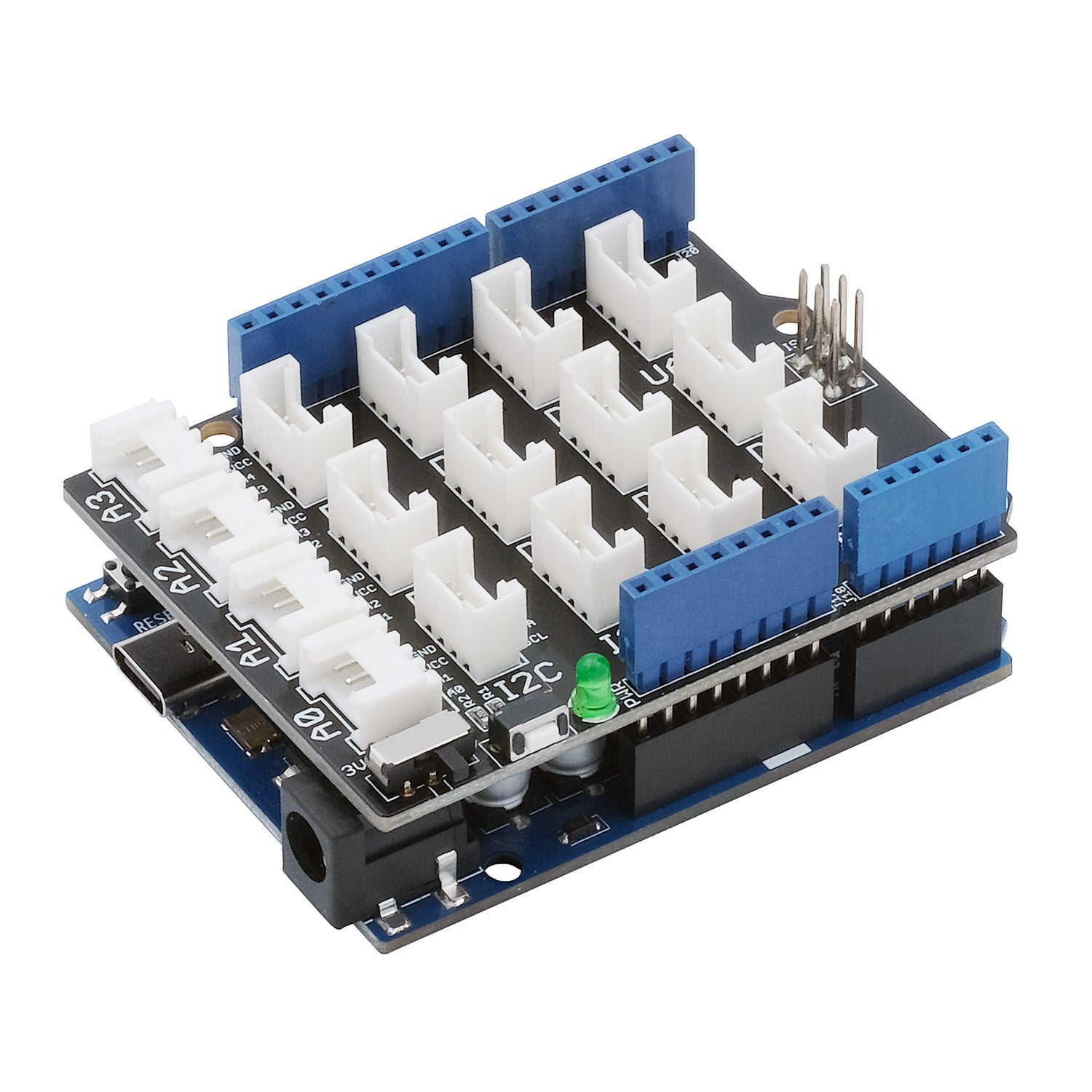 Fonctionne avec tous les shields
Questions fréquentes
Is the board delivered with a USB cable?
Est-ce qu'il faut installer des drivers particuliers ?
Dedicated tutorials
Guide synthétique pour rapidement utiliser et programmer la carte uPesy One comme une Arduino UNO.

Guide synthétique pour rapidement utiliser et programmer la carte uPesy One comme une Arduino UNO.

Documentation technique de la carte uPesy One : présentation de la description des broches, des différents modes d'alimentation ainsi que les recommandations d'usage.

Documentation technique de la carte uPesy One : présentation de la description des broches, des différents modes d'alimentation ainsi que les recommandations d'usage.

Receuil de tutoriels pour les cartes Arduino (compatible avec uPesy One)

Receuil de tutoriels pour les cartes Arduino (compatible avec uPesy One)