In stock
Regular price
Sale price
$16.00
Unit price
per
Sale
Sold out
📌 Convenient: This Kit allows you to move quickly from an electronic circuit prototype on a Breadboard to a permanent and reliable electronic circuit. The plated holes of a row are connected together, much like on a classic Breadboard. No more wires everywhere and a big solder bridge!

📌Handy: The plated holes are pre-tinned, making the soldering of electronic components and sensors very easy. The circuit board grid is numbered on both sides to simplify the transfer of the electronic circuit from the BreadBoard. You will save a lot of time.

📌 100% Compatible: Like a Breadboard, these protoboards are compatible with Arduino, uPesy ESP32, terminal blocks, electronic components and even with the breadboard power module.

📌 High Quality: High-quality black FR4 epoxy PCB board. The holes are well centered, and the plated holes are heat-resistant. They will not come off quickly when using a desoldering pump. Make a clean and permanent version of your DIY project with these protoboards!

📌 Package Contents: Pack of 5 Mini Solderable Breadboards and 5 Medium Solderable Breadboards. The holes are made for M2 and M3 screws/standoffs/spacers (not supplied). The size of the Solderable Mini Breadboard is 51mm x 38mm x 1.6mm and 87mm x 53mm x 1.6mm for the Solderable Medium Breadboard.
View full details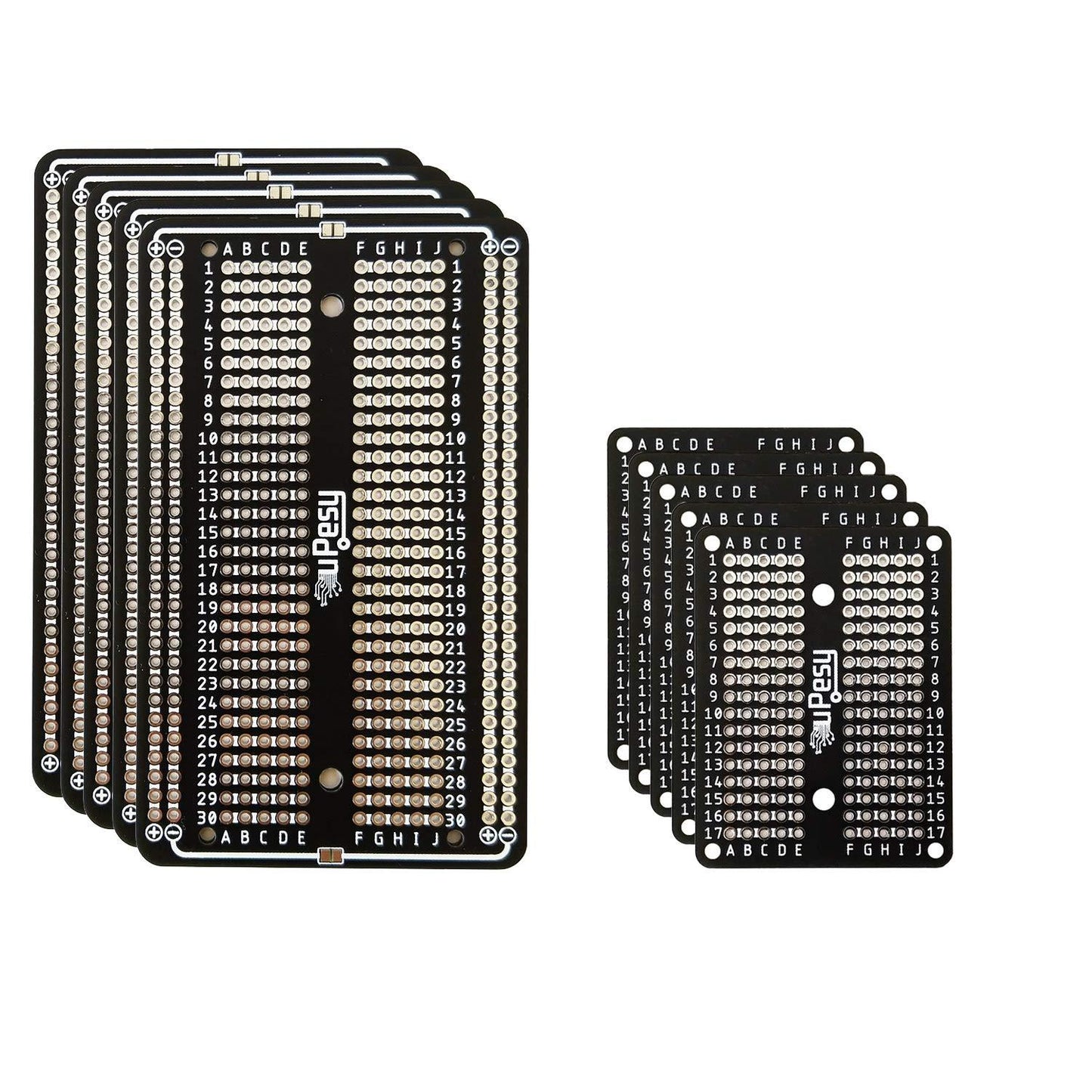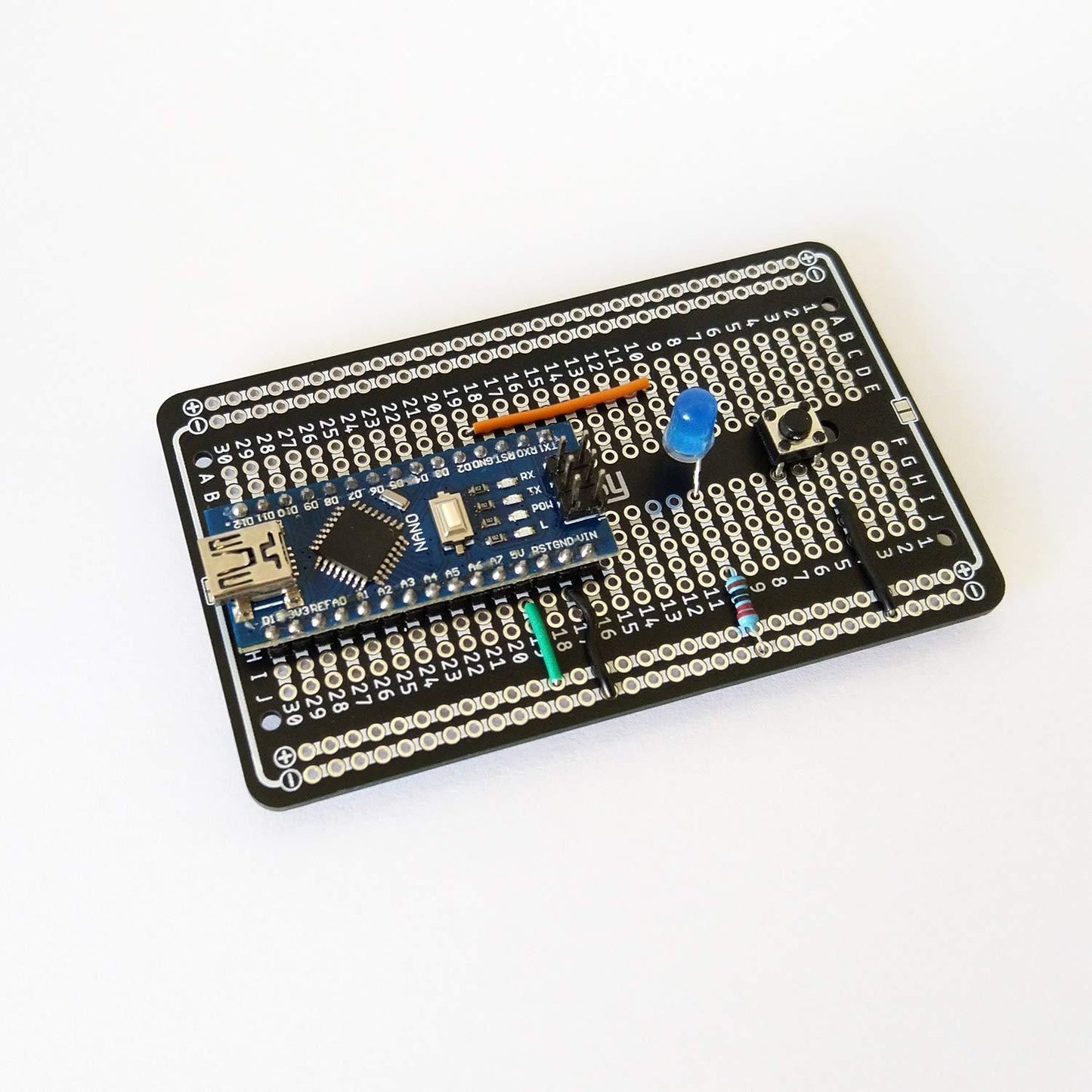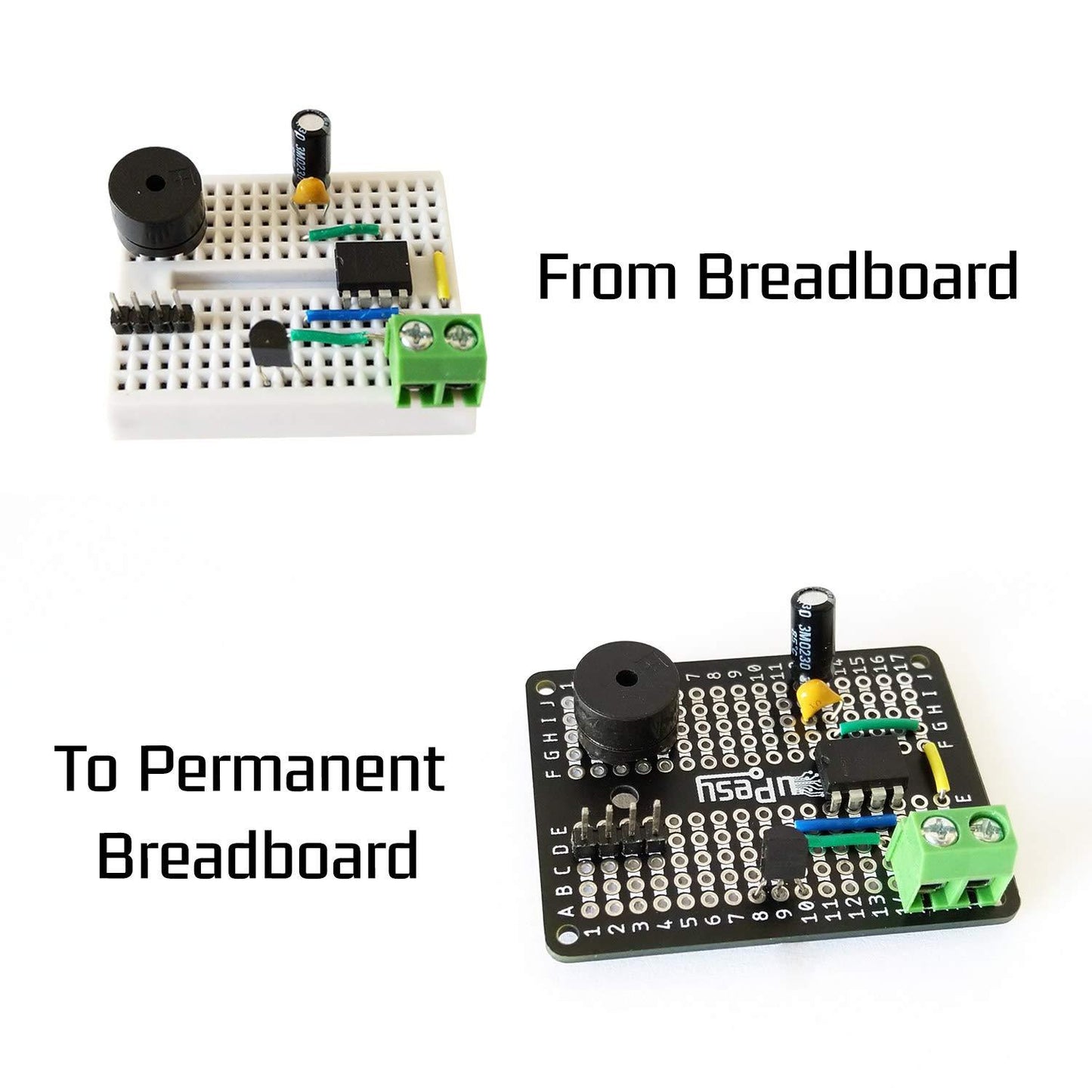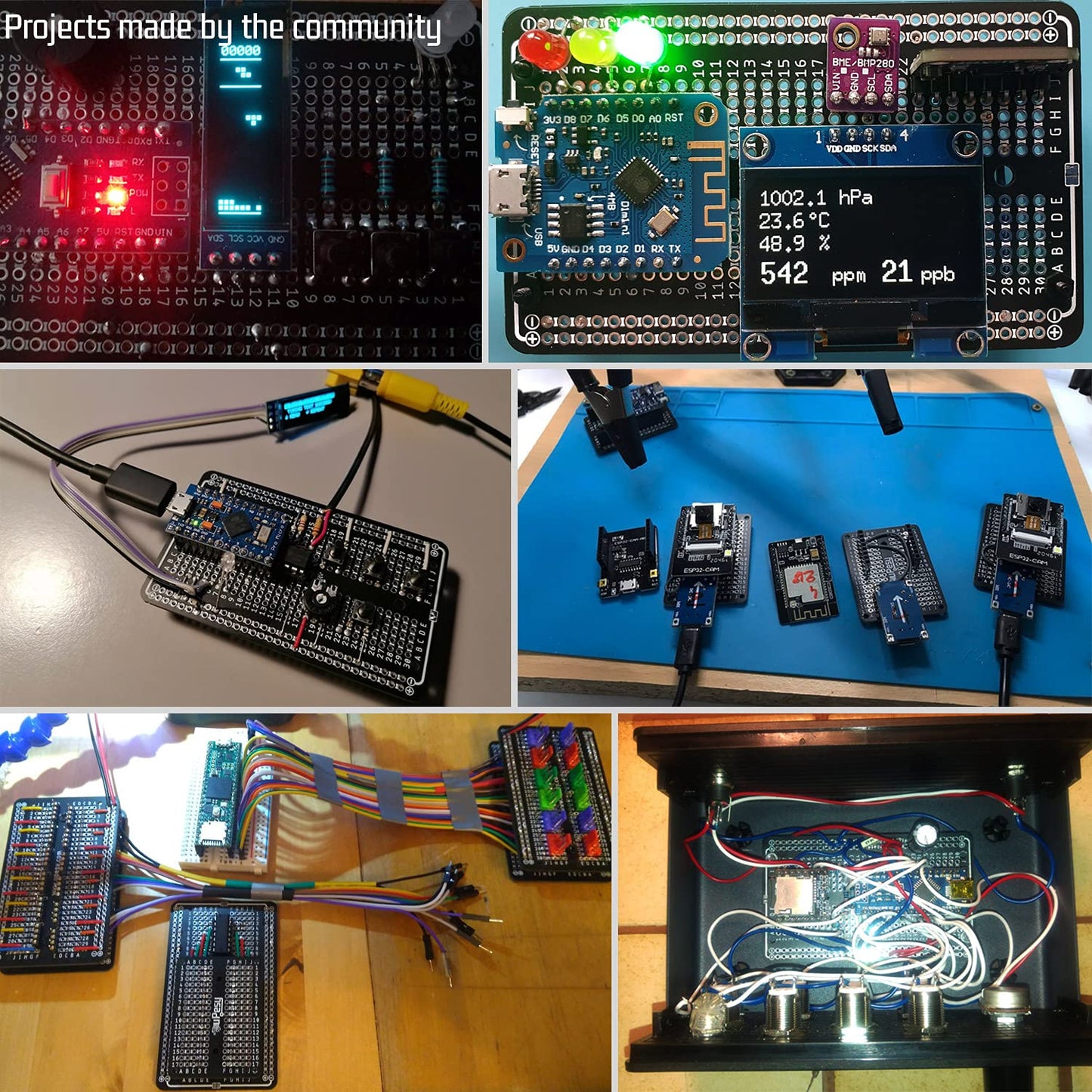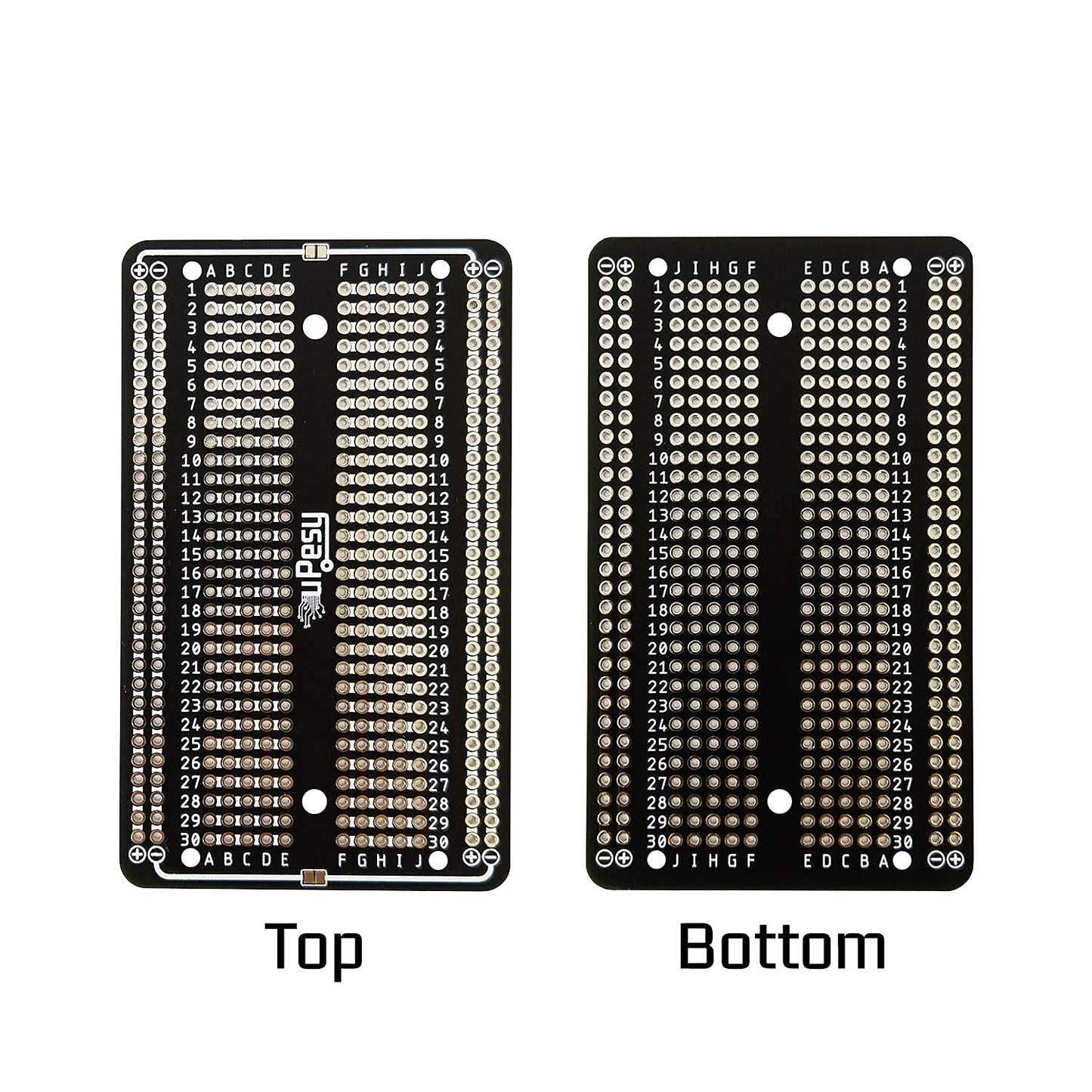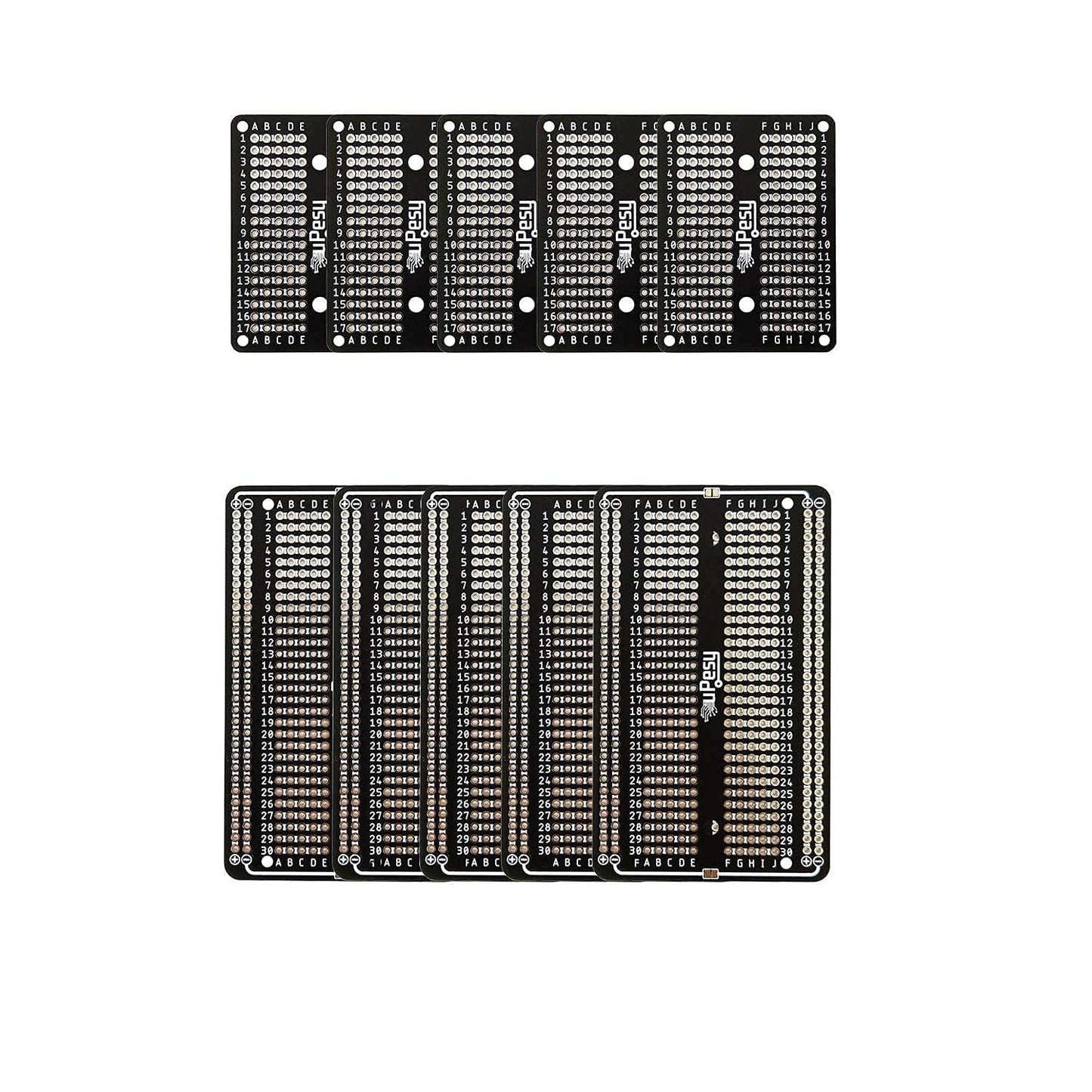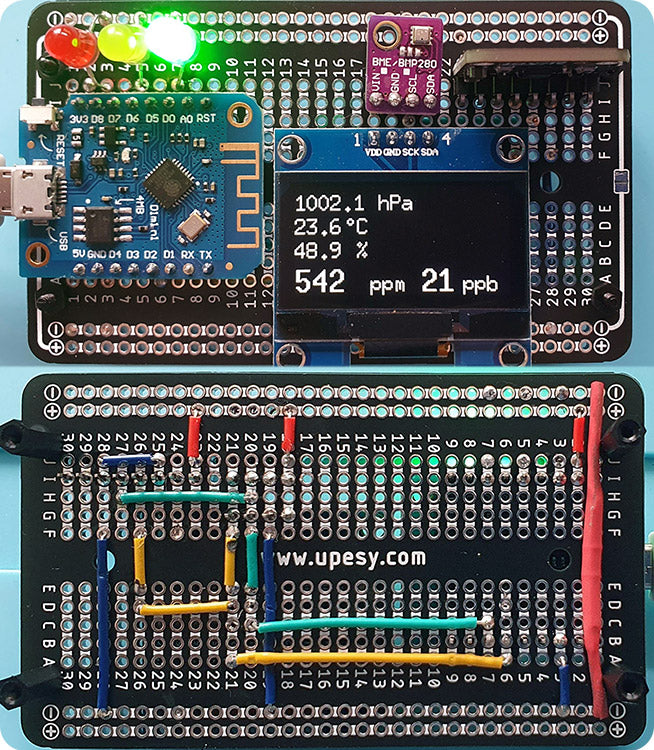 Create a nice definitive version of your circuits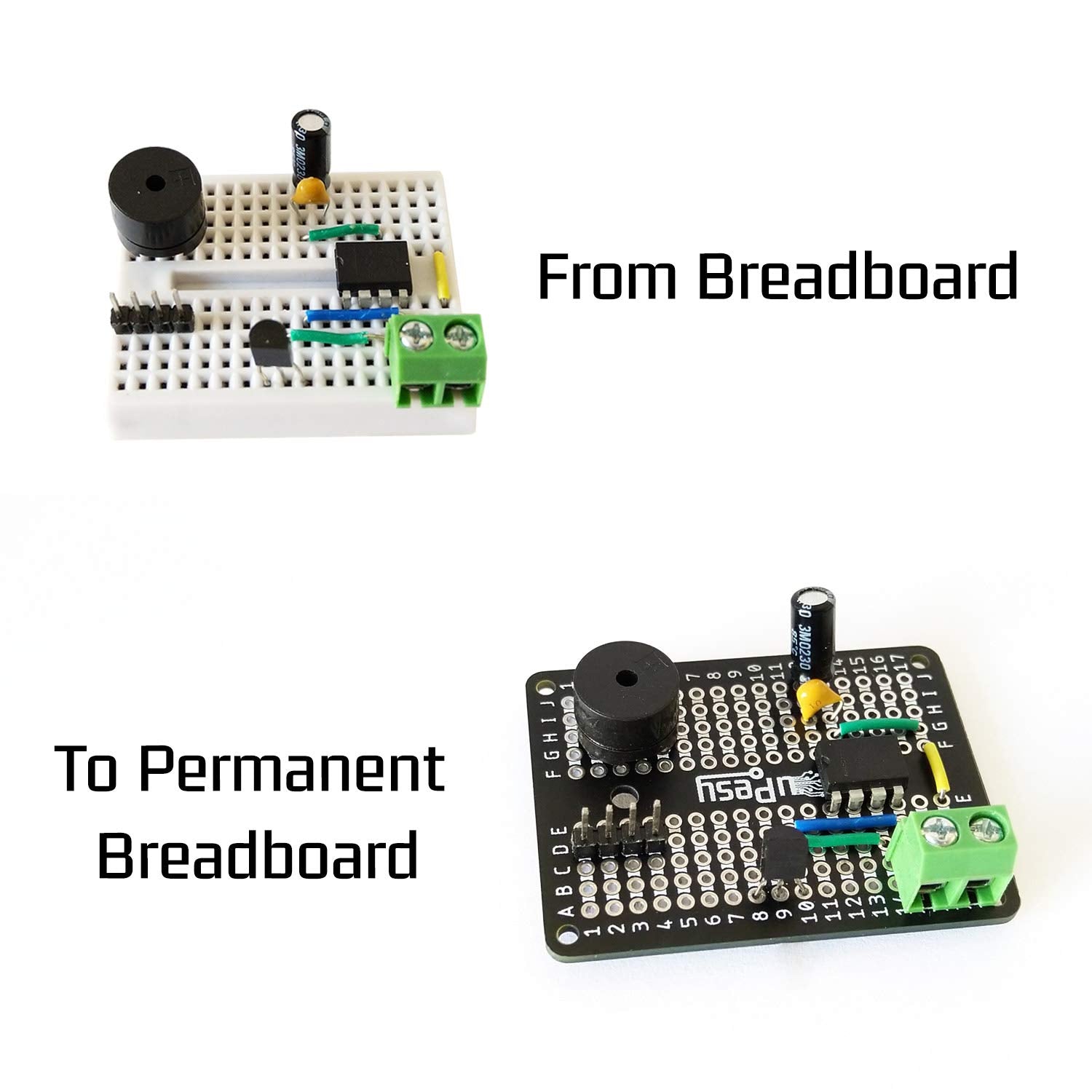 Easily switch from a prototype to a definitive version
Q&A
What is the difference between the usual green protoboards ?
How do you link the power rails that are on both sides ?
Can I use an ESP32/8266 with these protoboards ?
Is it possible to resize the boards?
Projects made by the community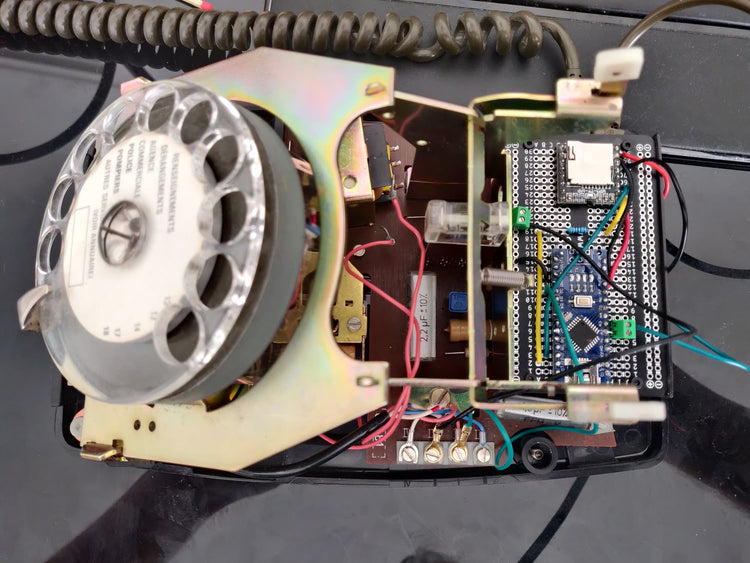 Old phones converted into story boxes
MAKER: SAMY R.
Project link: https://unehistoireauboutdufil.fr/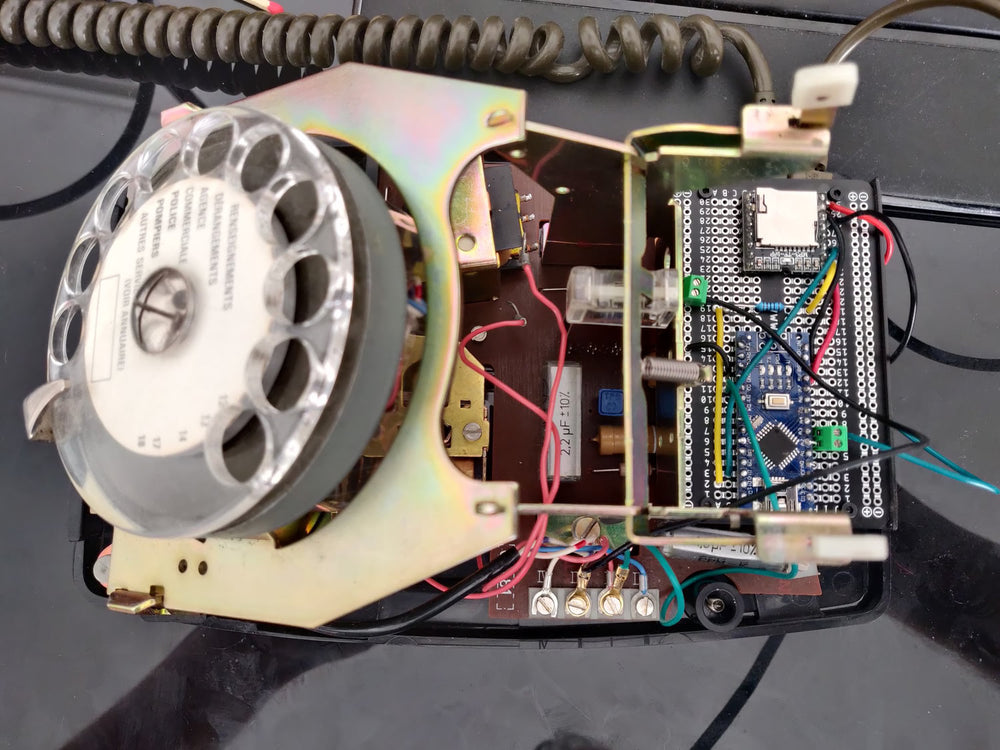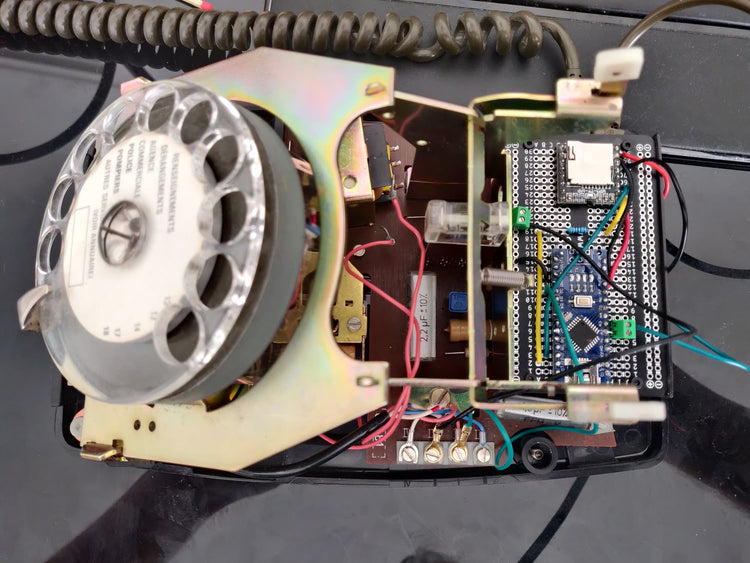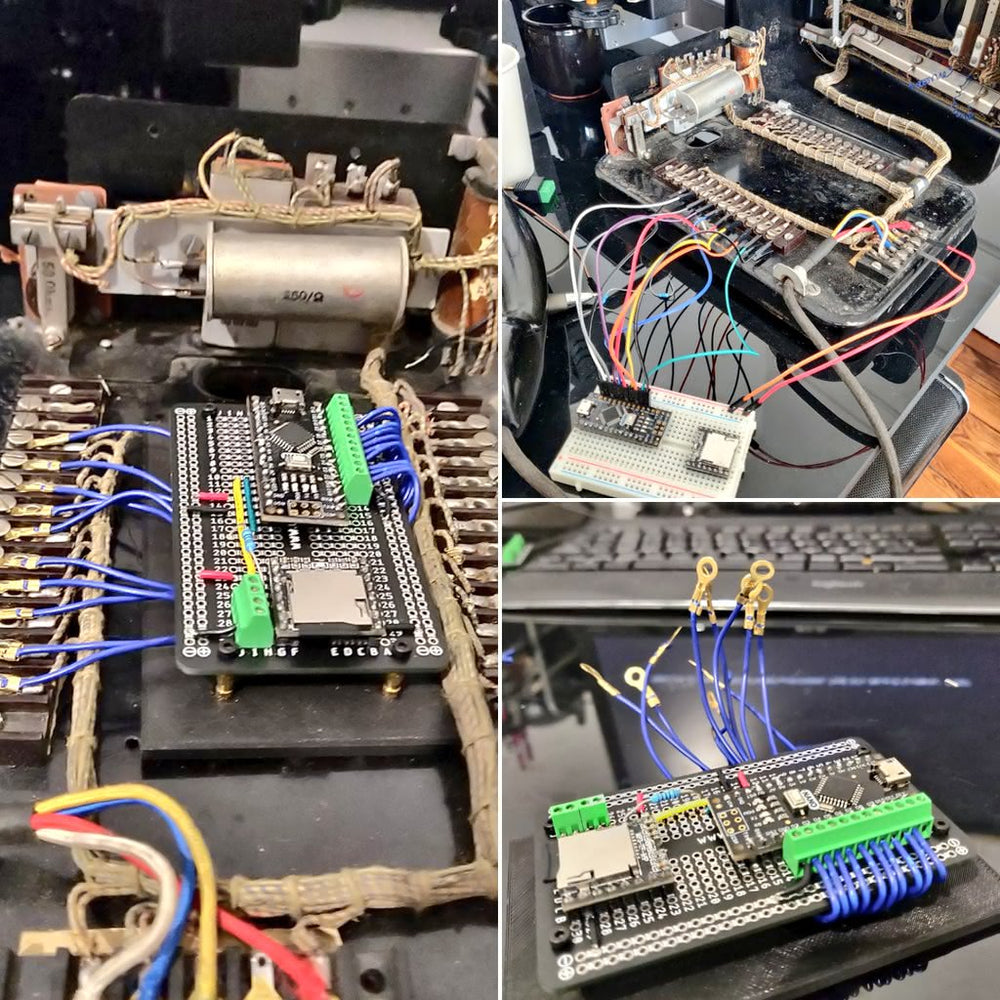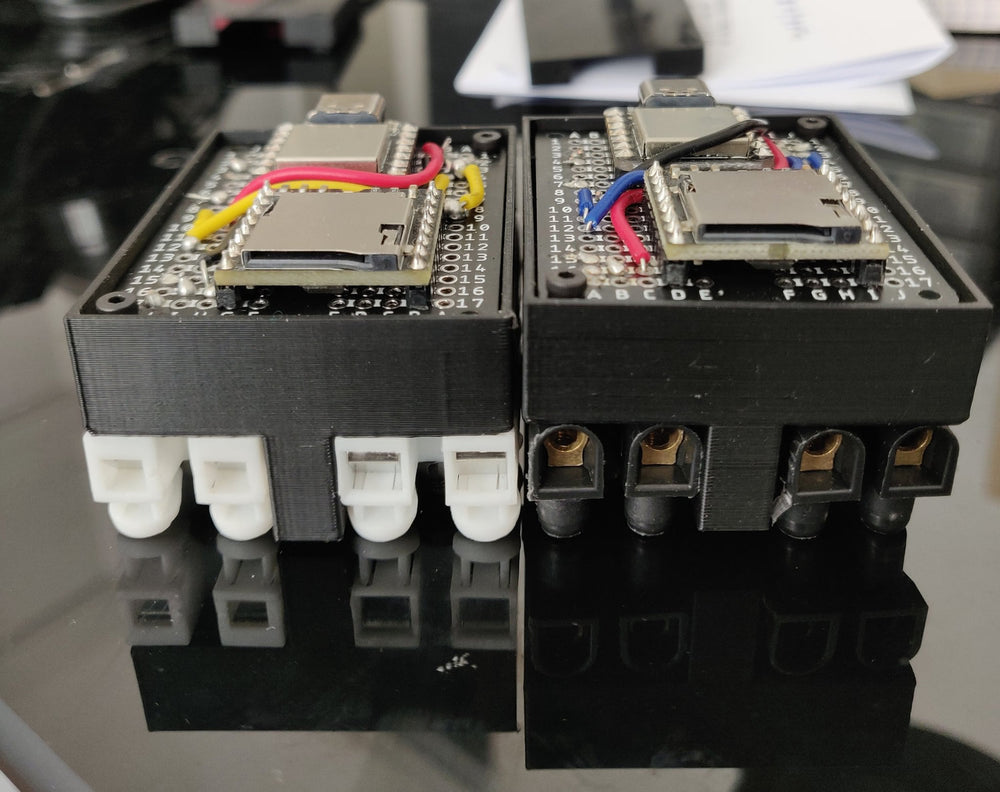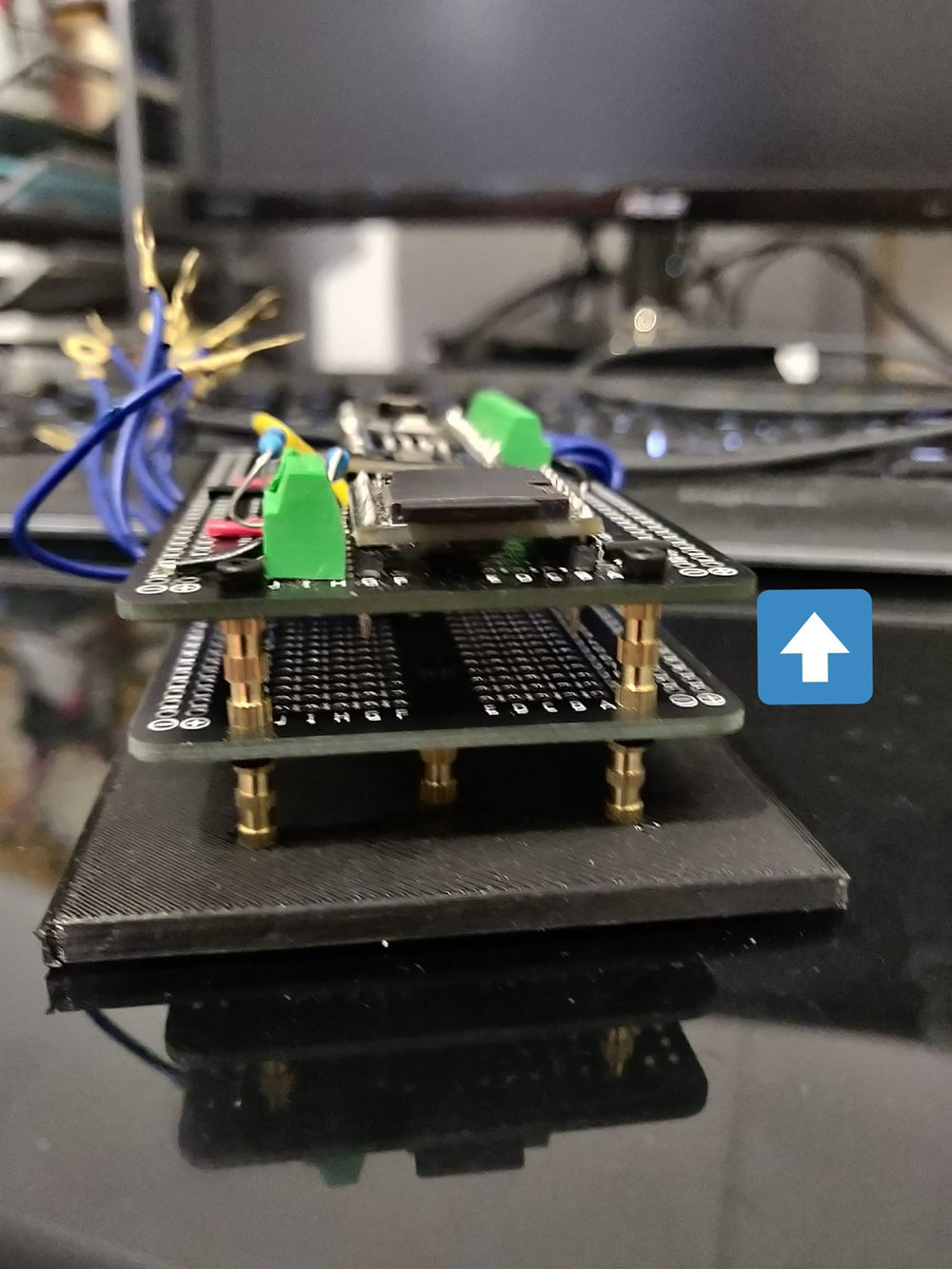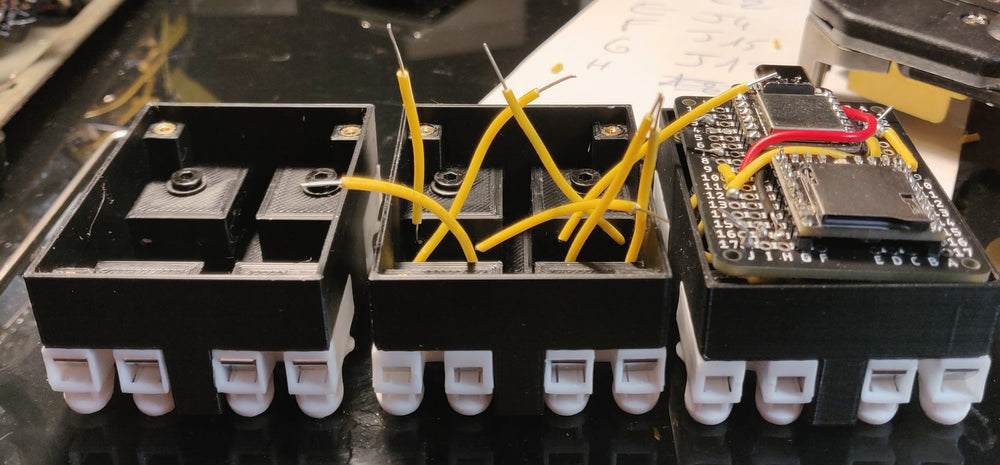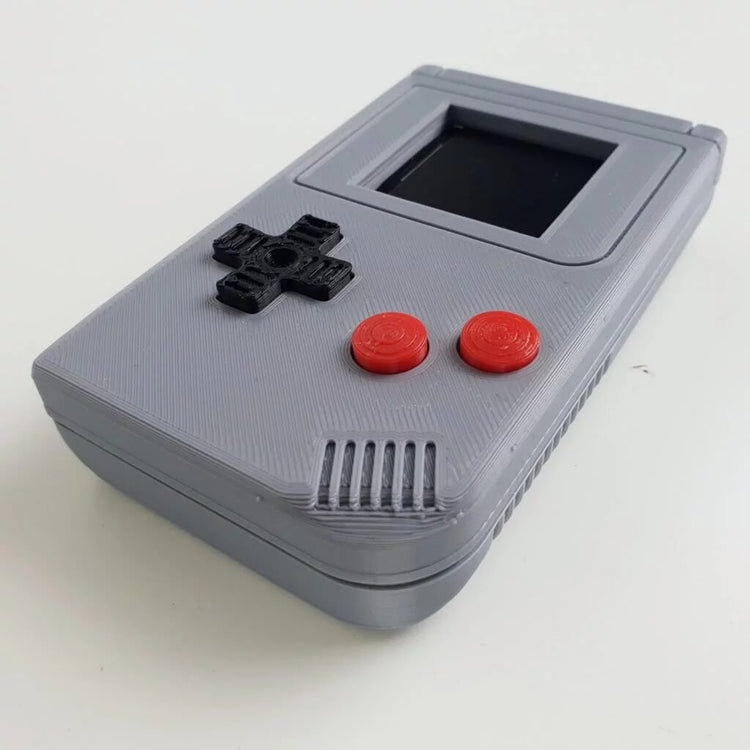 Raspberry pi pico game boy
MAKER: YOUMAKETECH
Project link: https://www.youmaketech.com/raspberry-pi-pico-gameboy/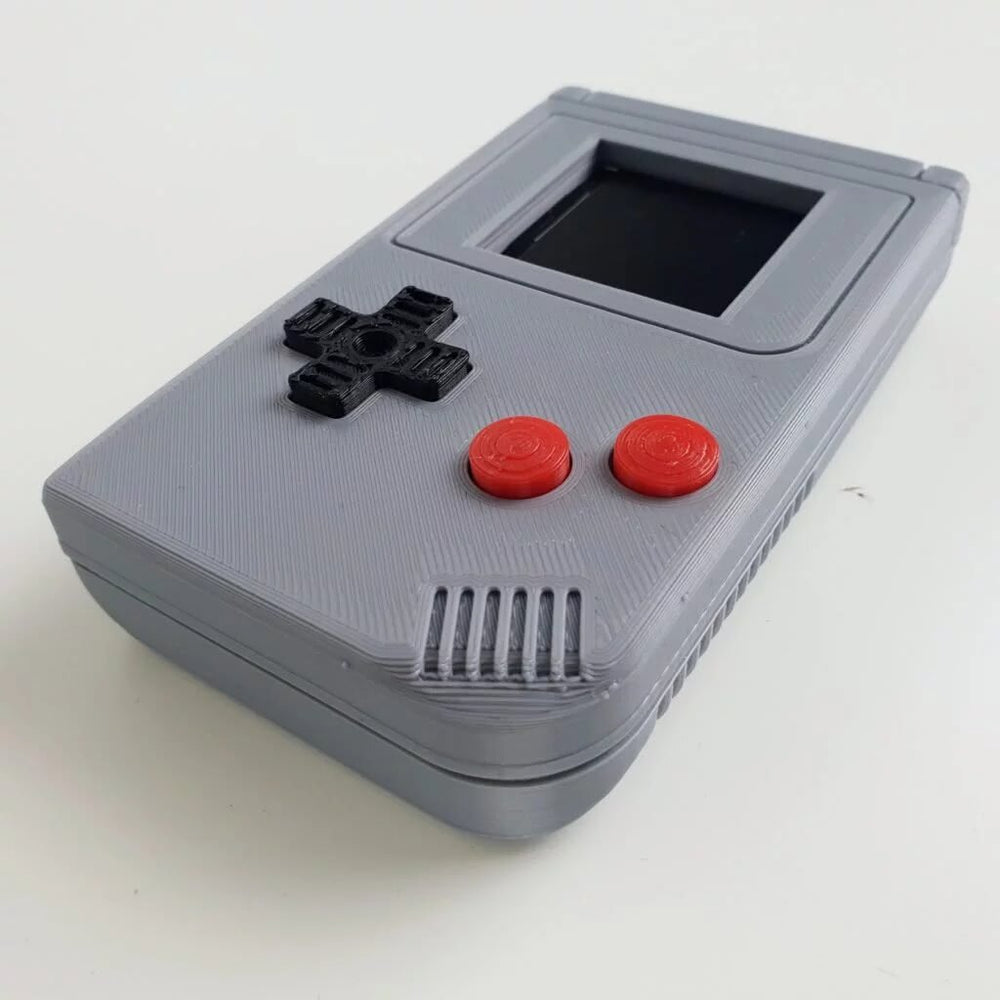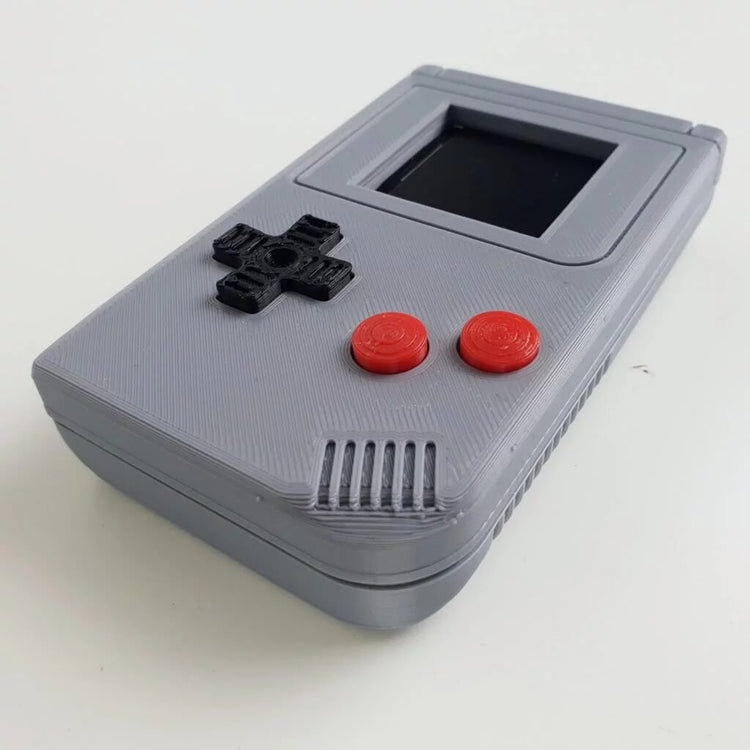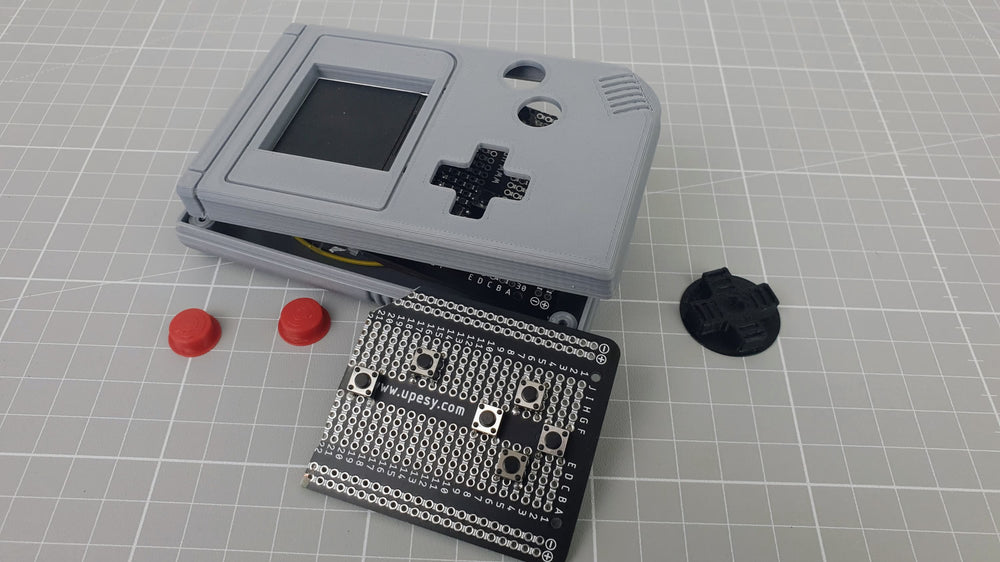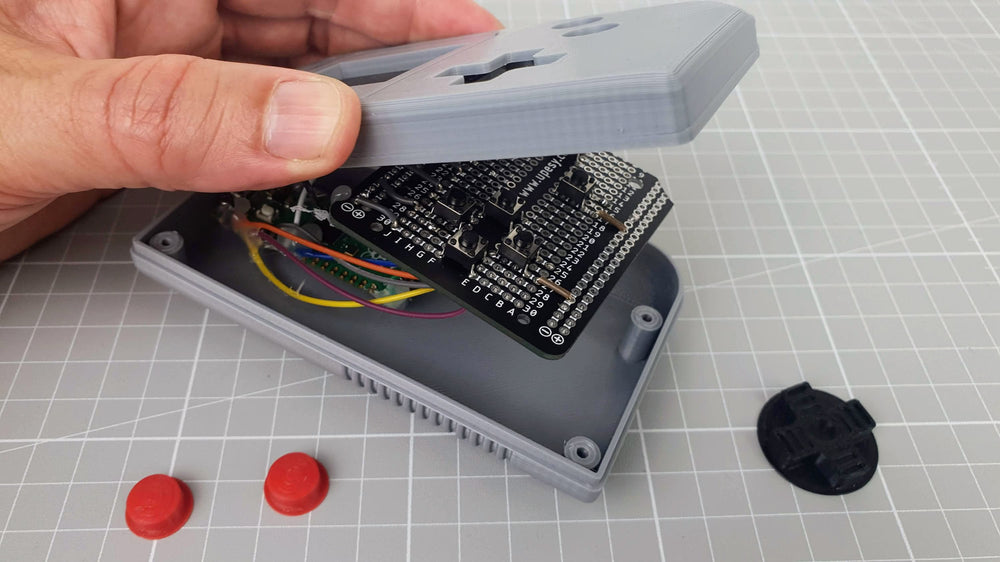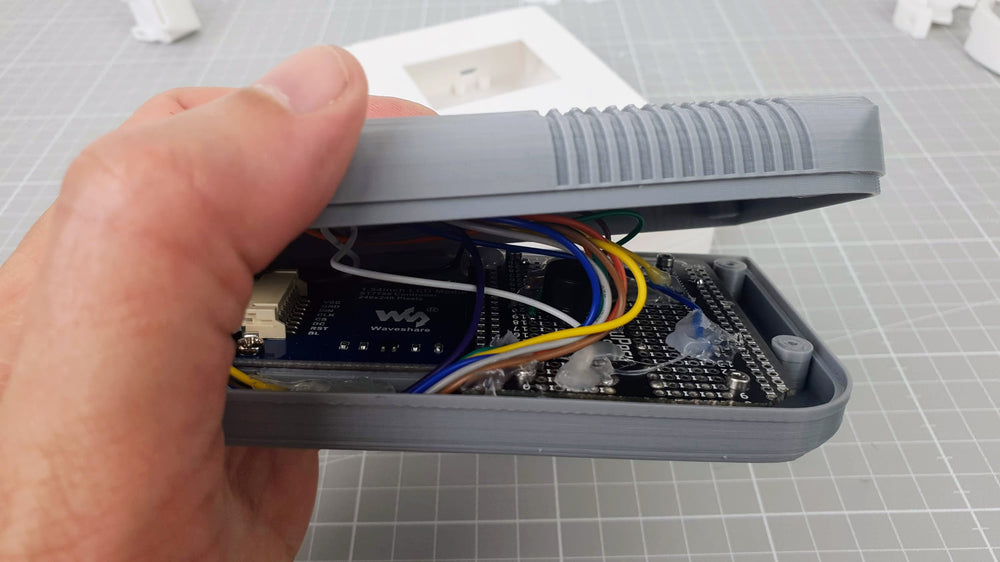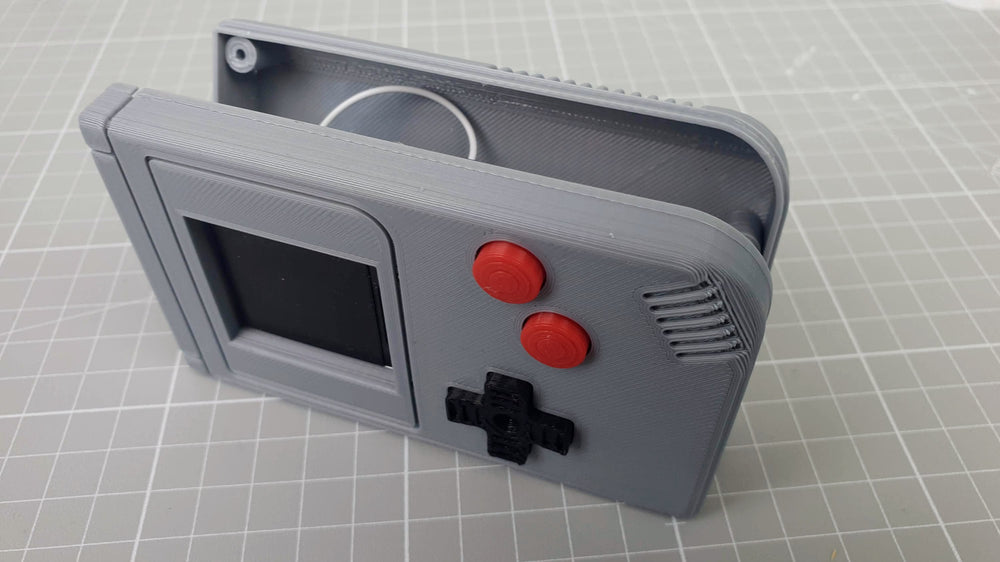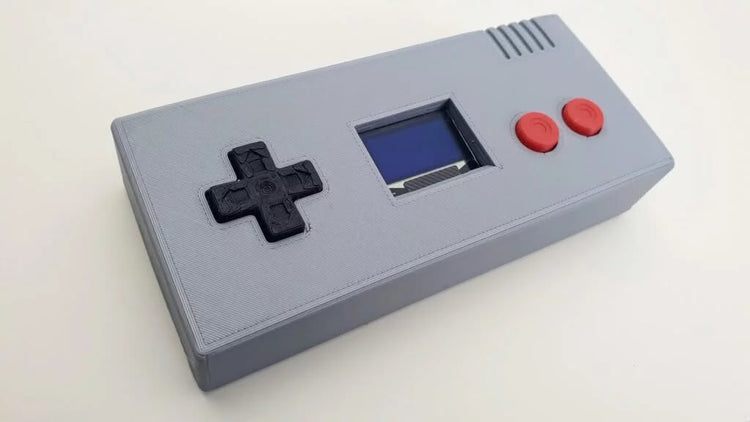 Raspberry pi pico retro gaming system
MAKER: YOUMAKETECH
Project link: https://www.youmaketech.com/raspberry-pi-pico-retrogaming-system/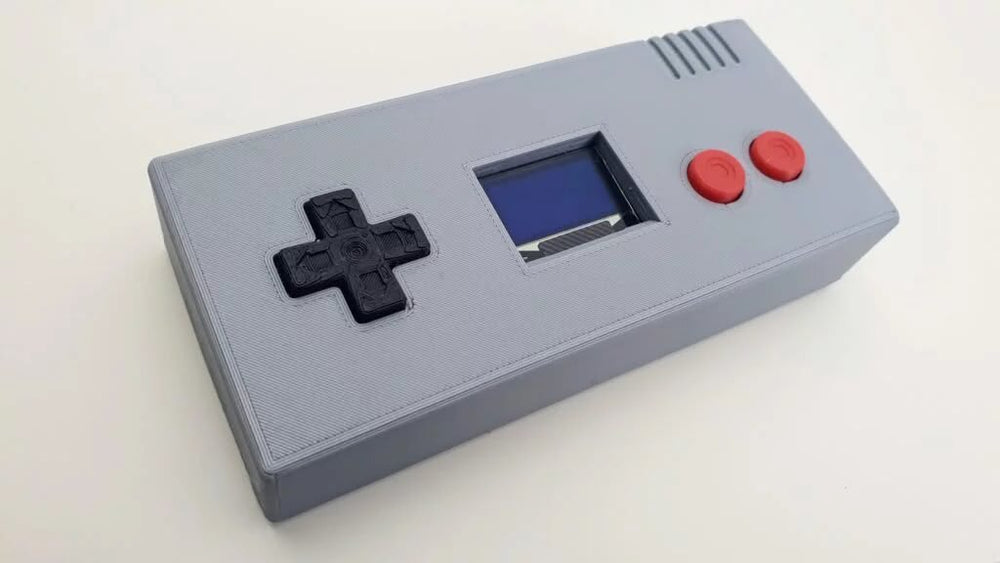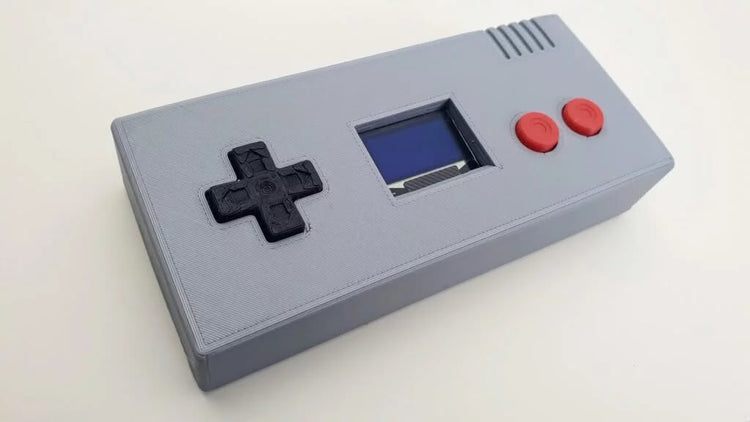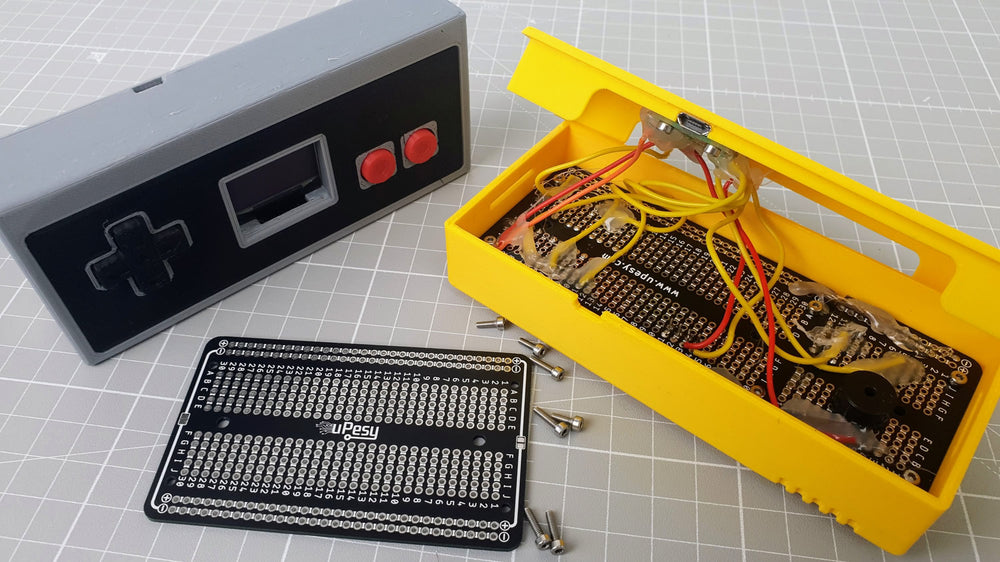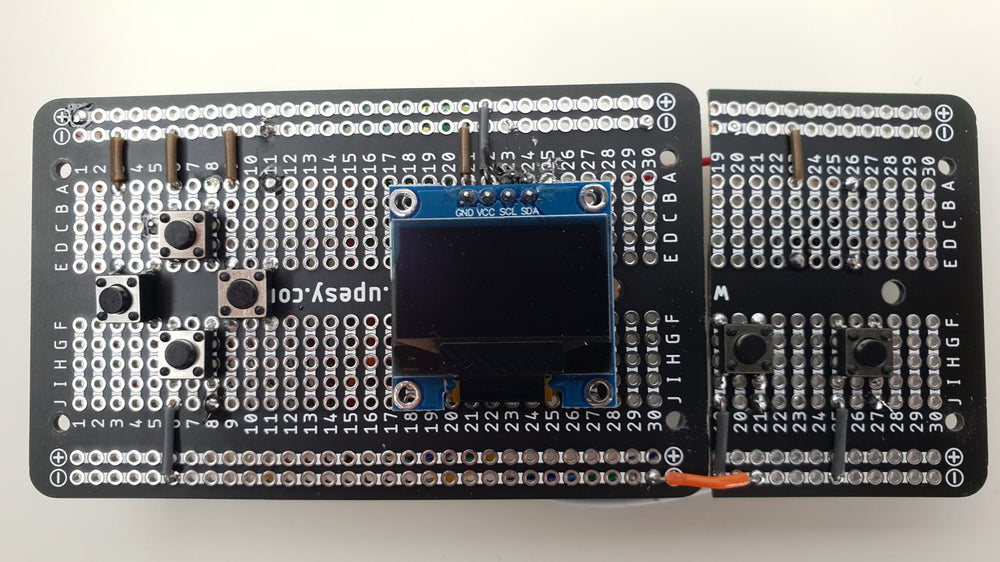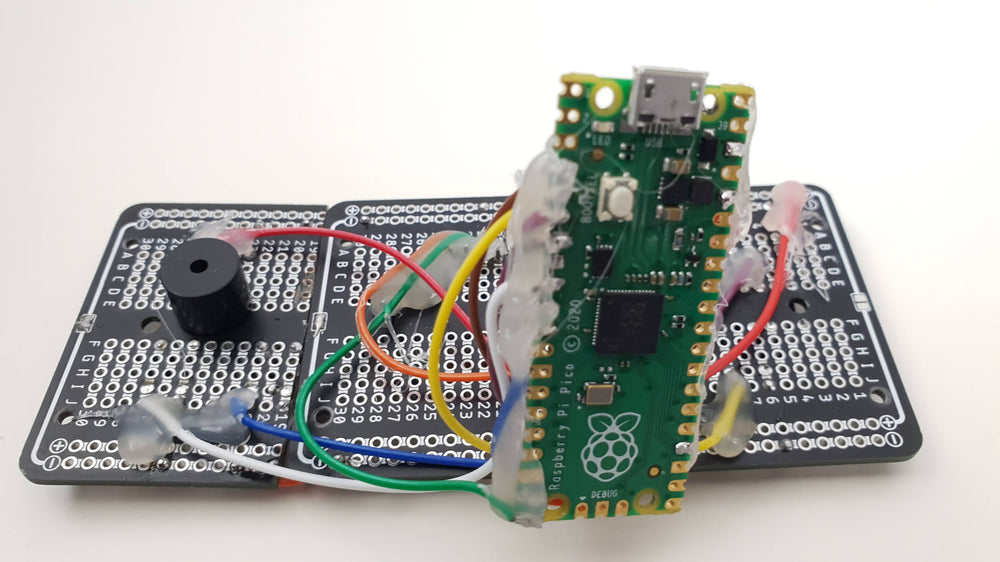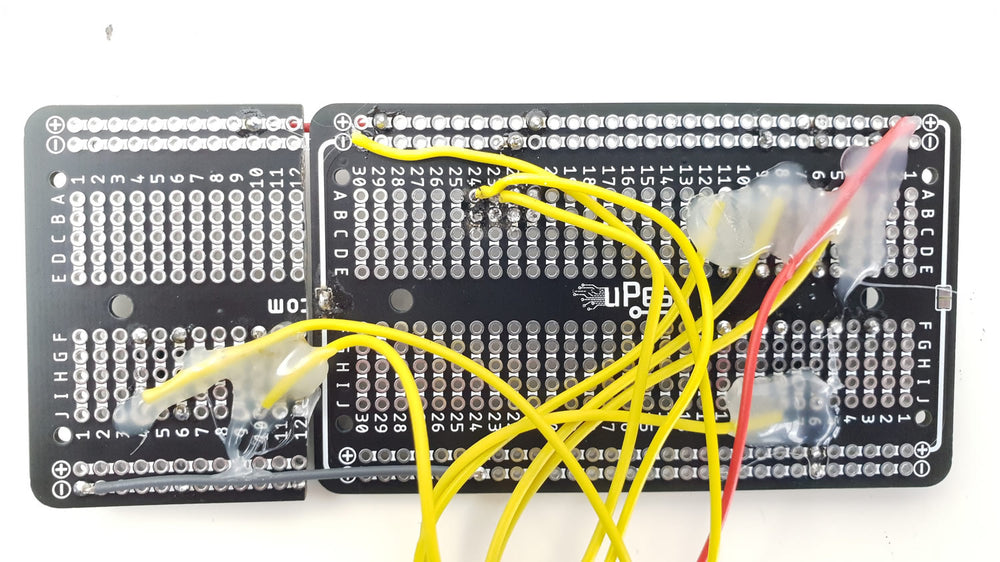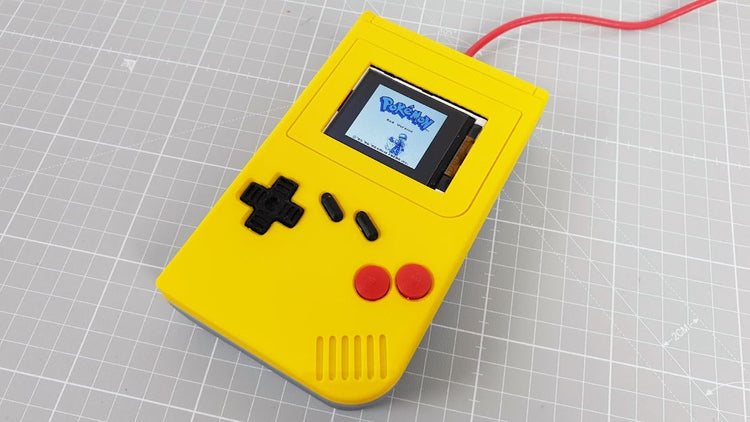 Game boy emulation on rasperry pi pico
MAKER: YOUMAKETECH
Project link: https://www.youmaketech.com/pico-gb-raspberry-pi-pico-gameboy-emulation-console/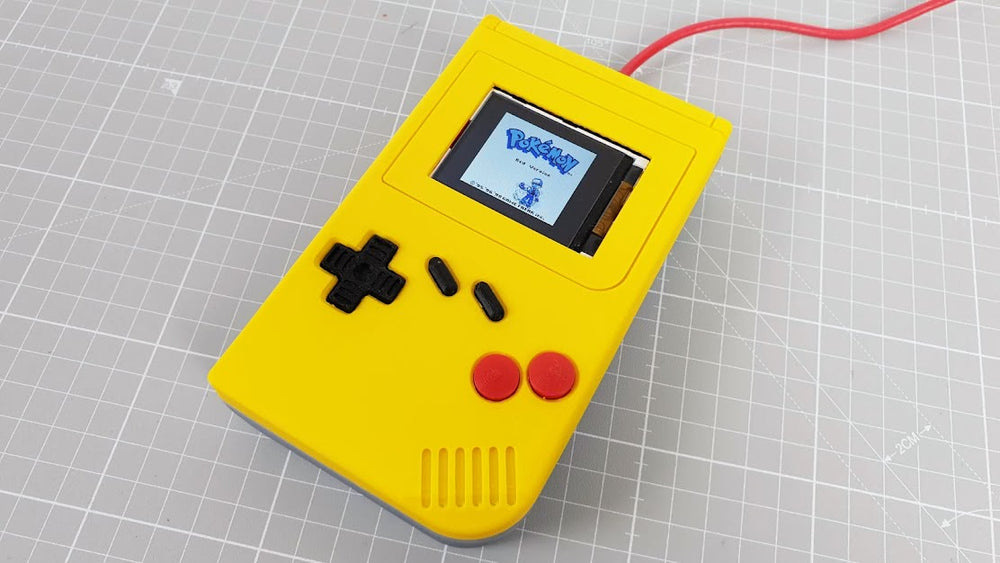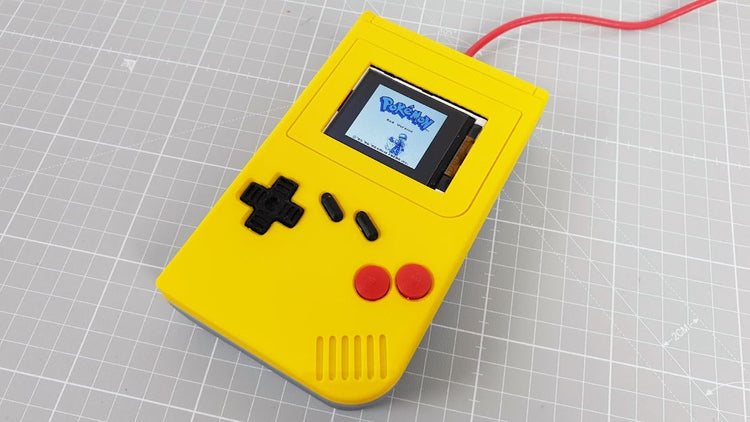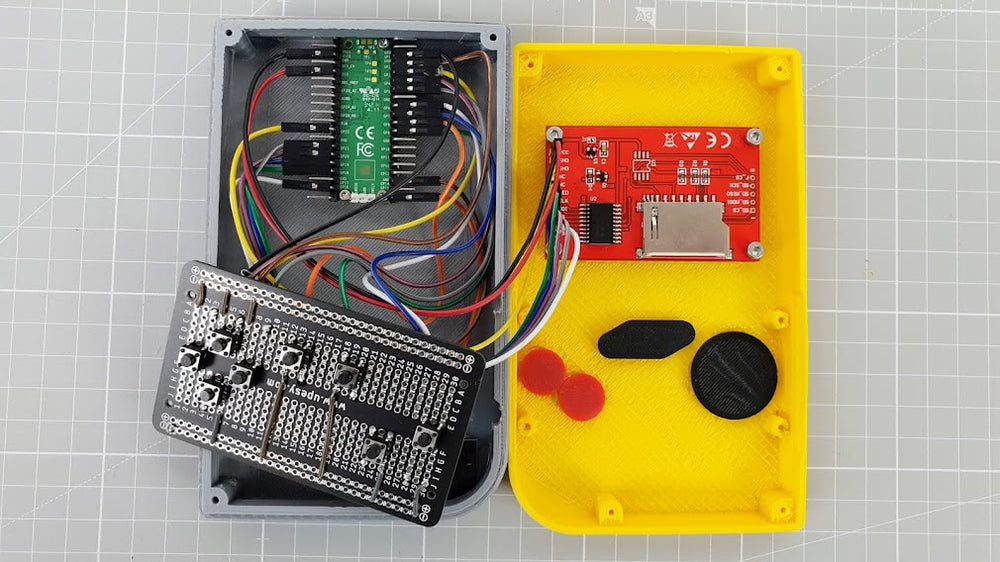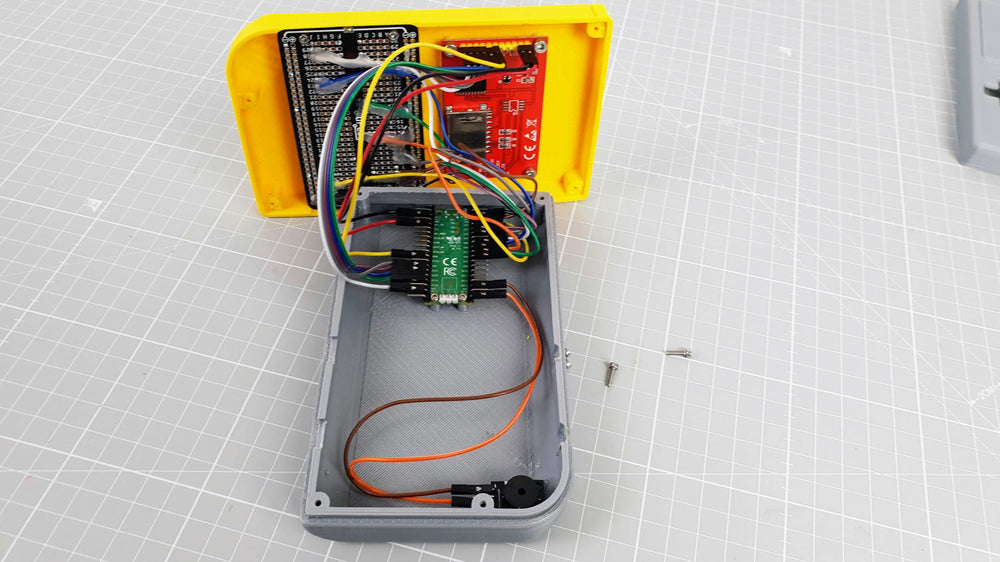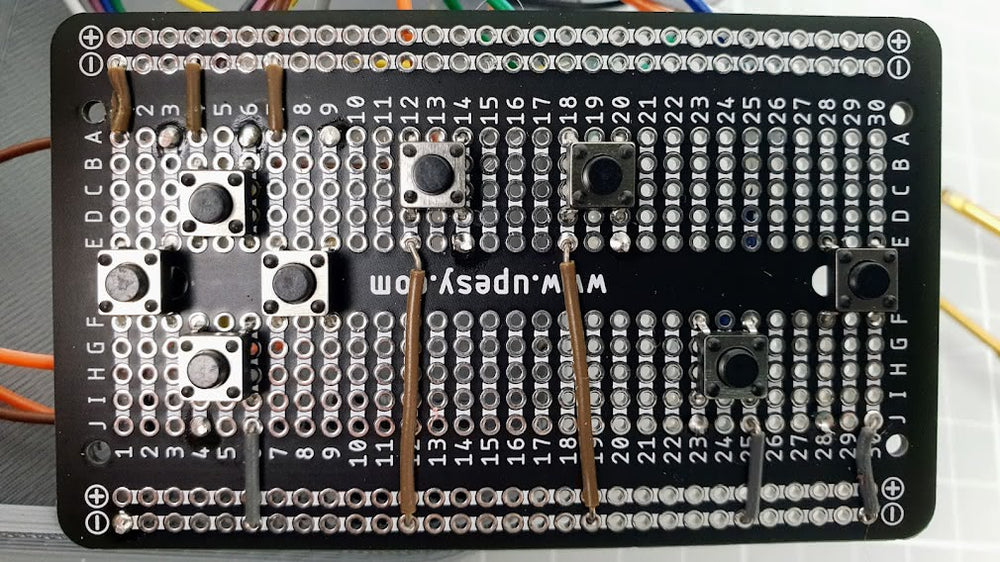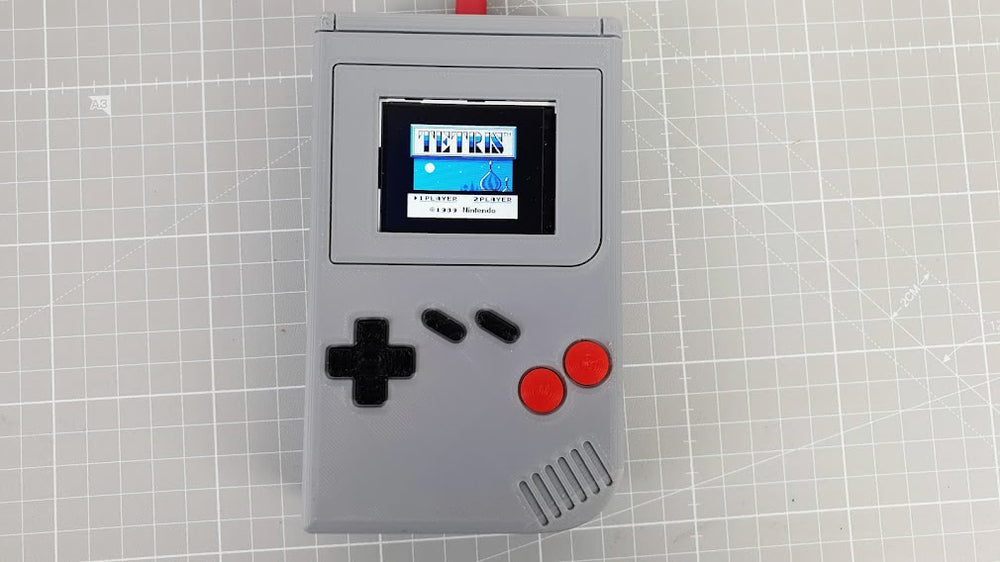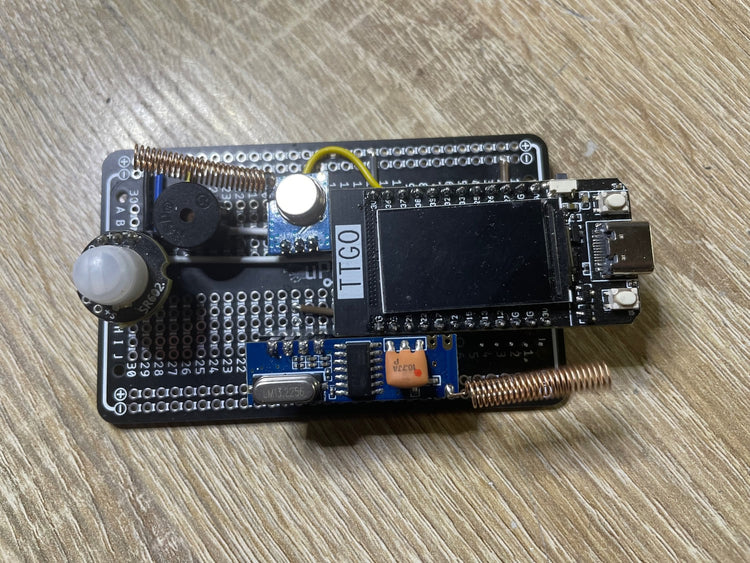 Home automation circuit
MAKER: CYRIL G.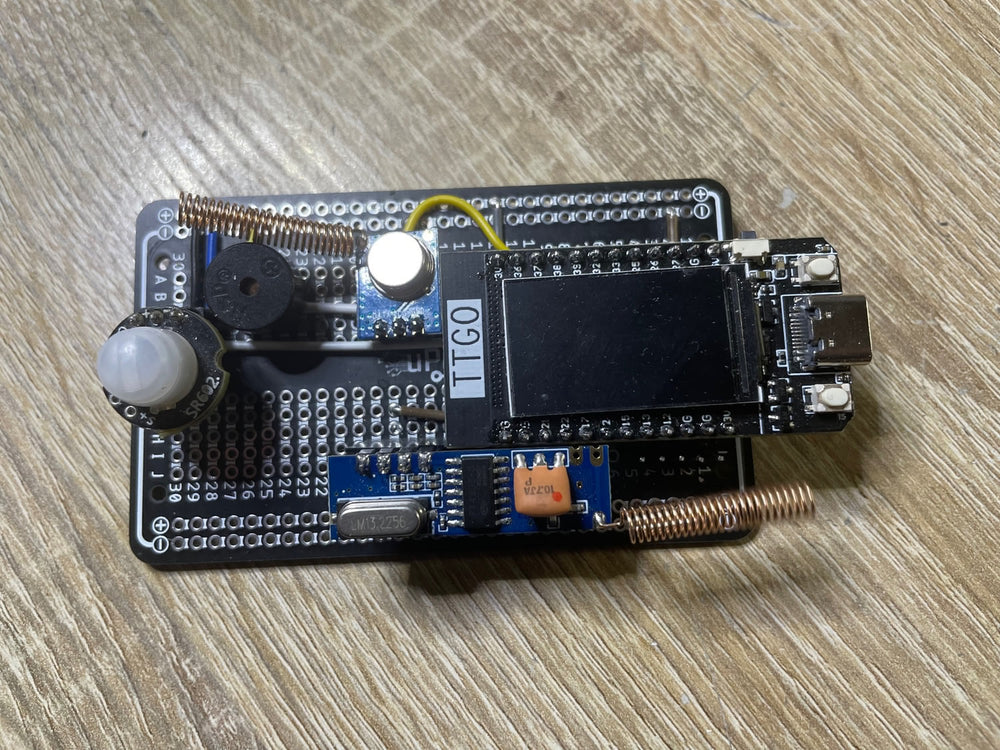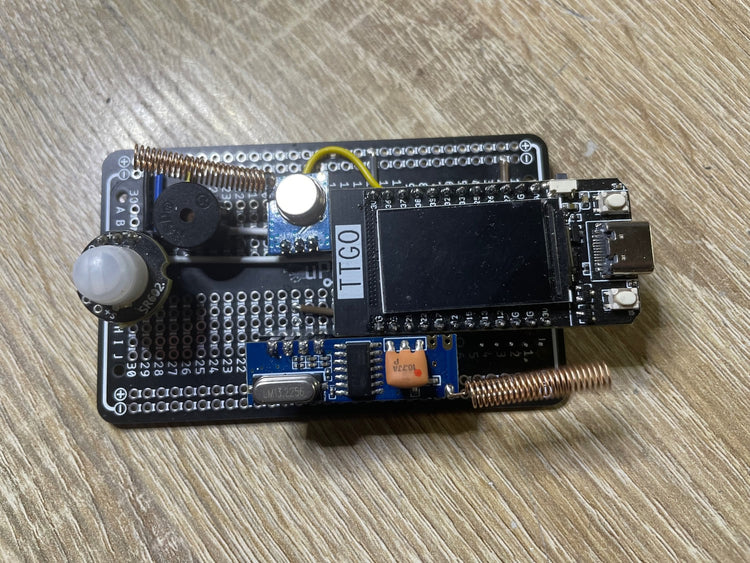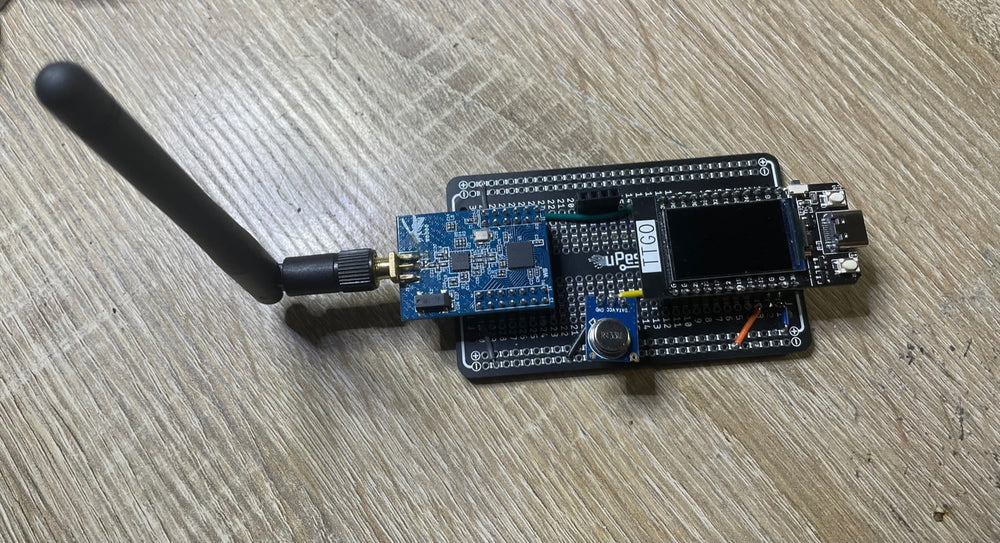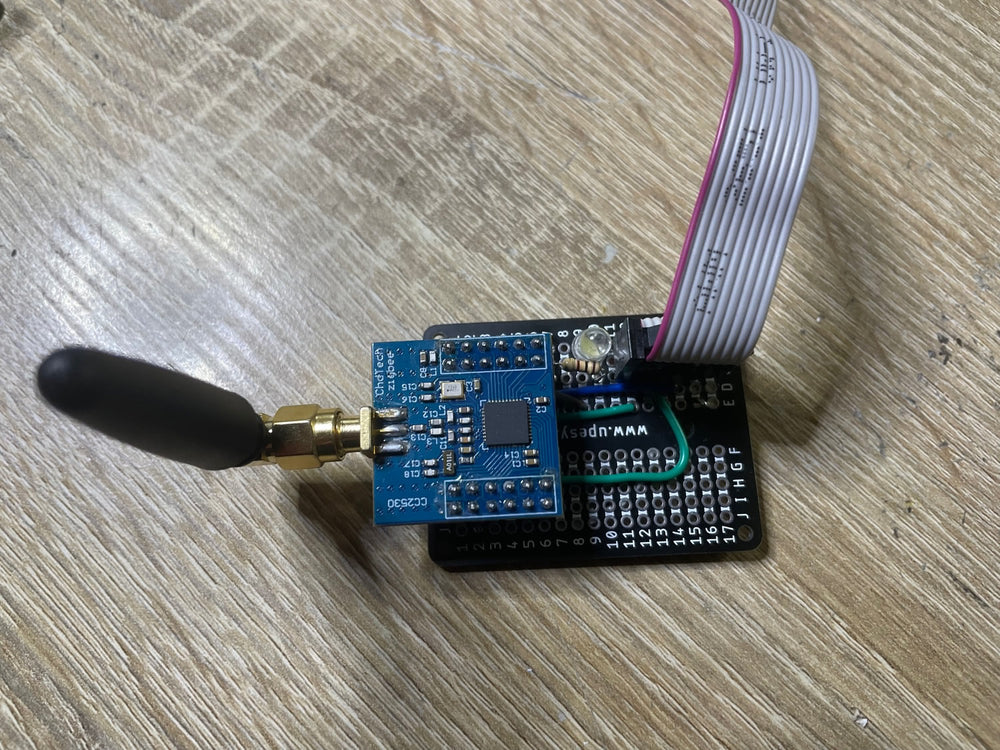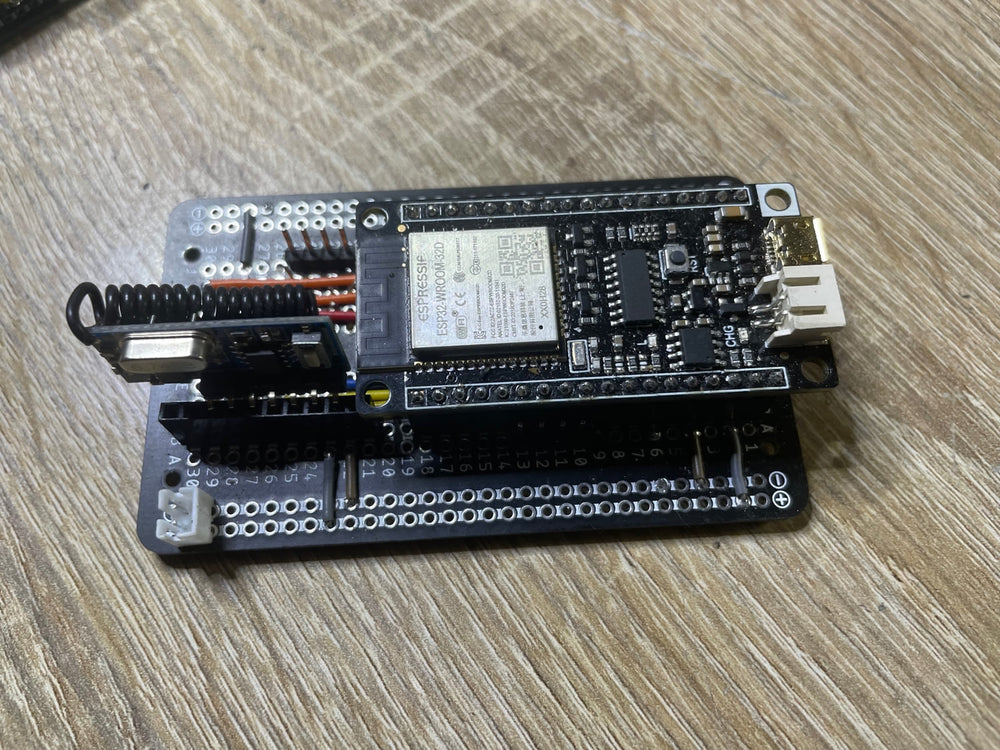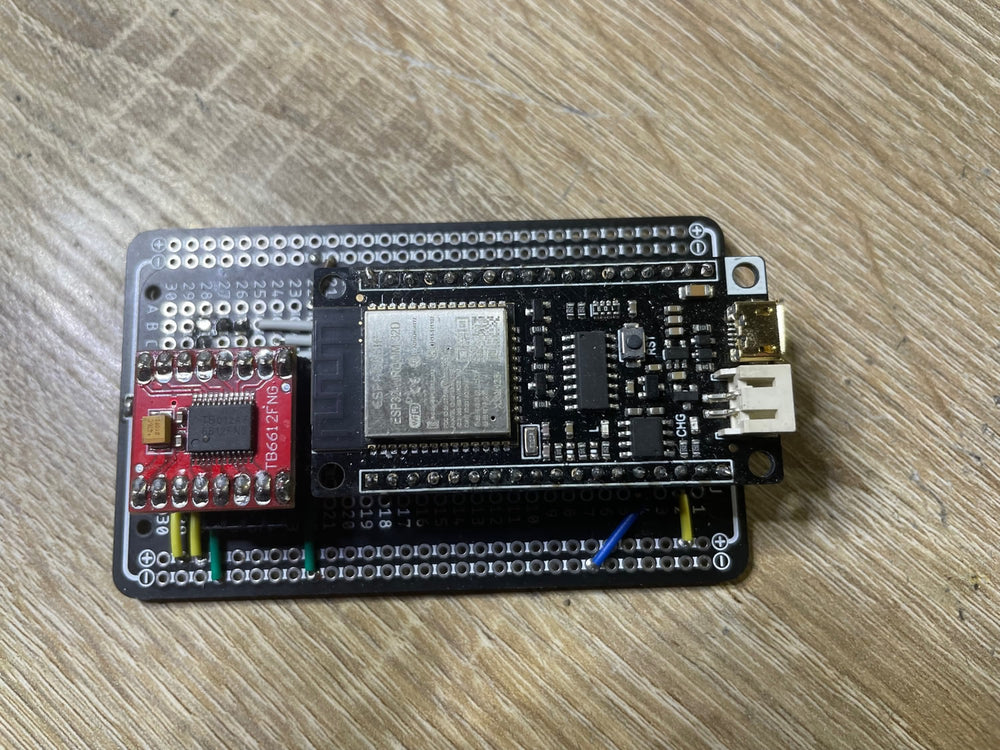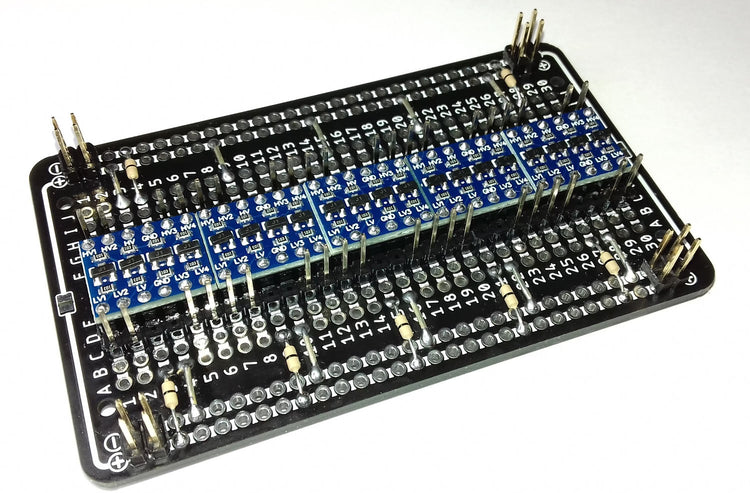 Level shifter module
MAKER: @DIODENKOENIG
Project link: https://twitter.com/Diodenkoenig/status/1525056527106818051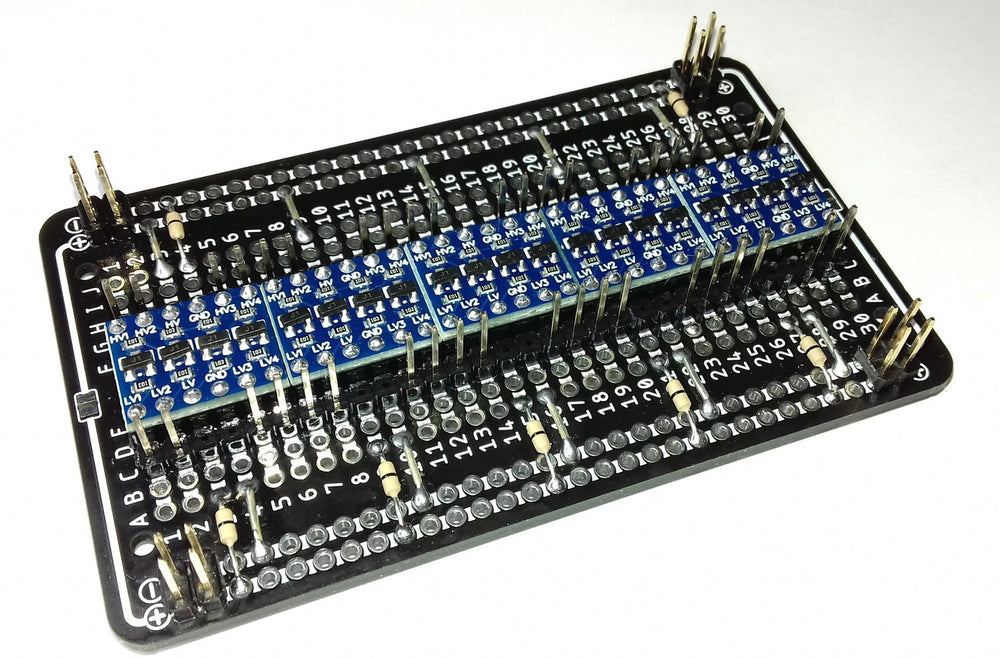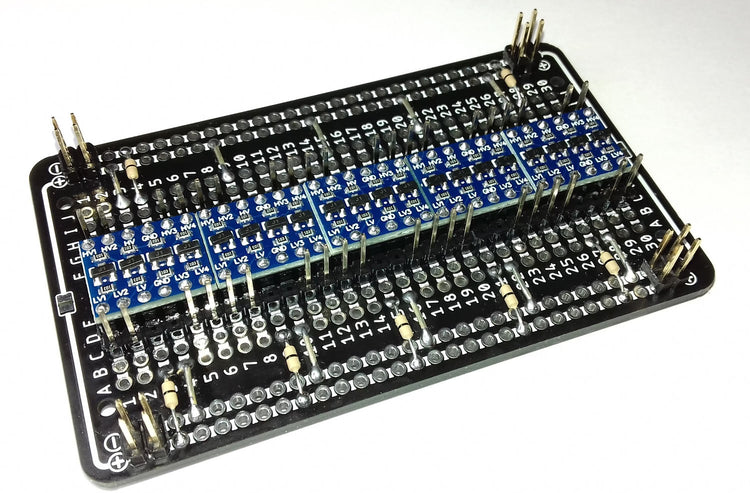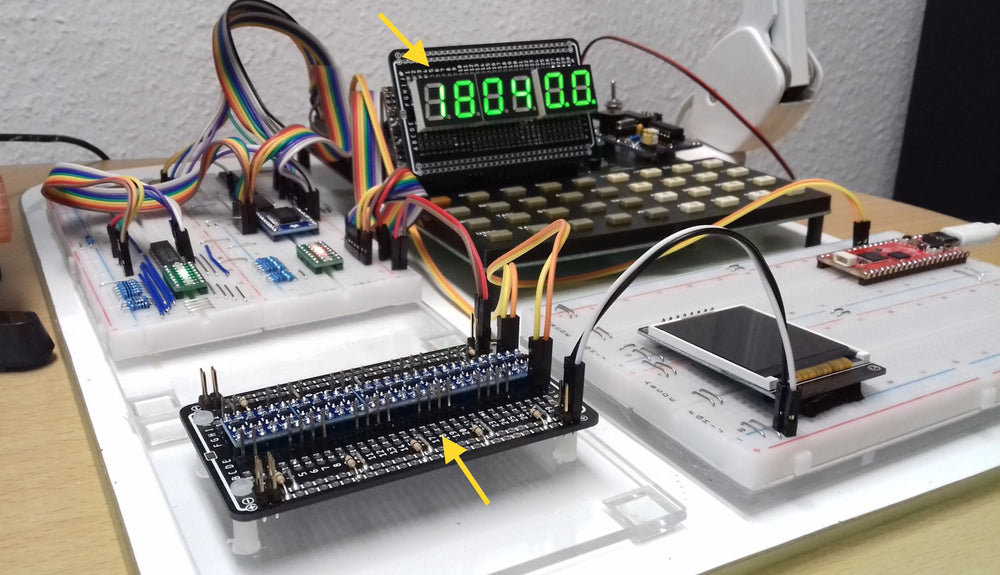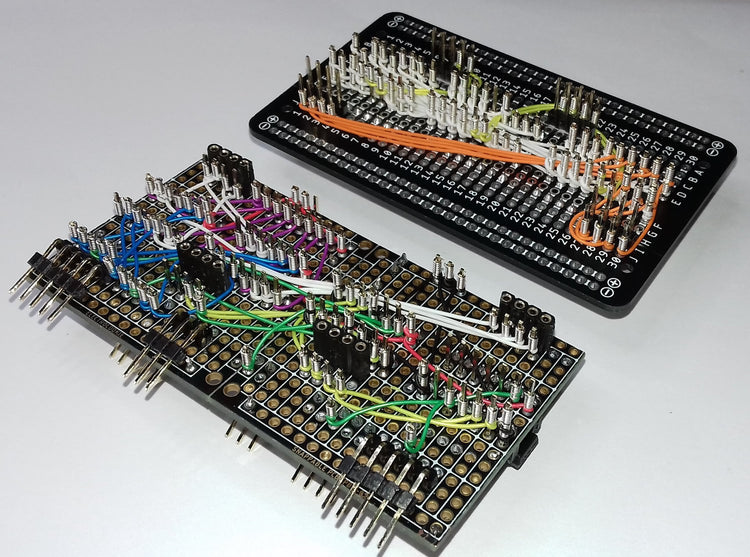 Beautiful wrapping on protoboard to use 7 segments display
MAKER: @DIODENKOENIG
Project link: https://twitter.com/Diodenkoenig/status/151605678350005863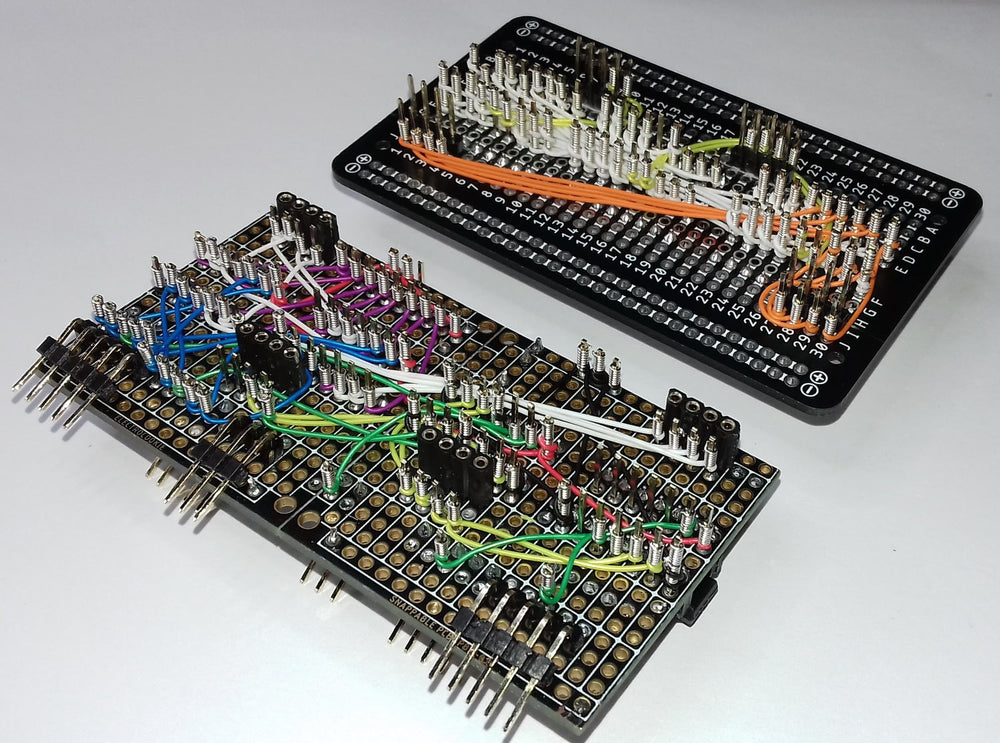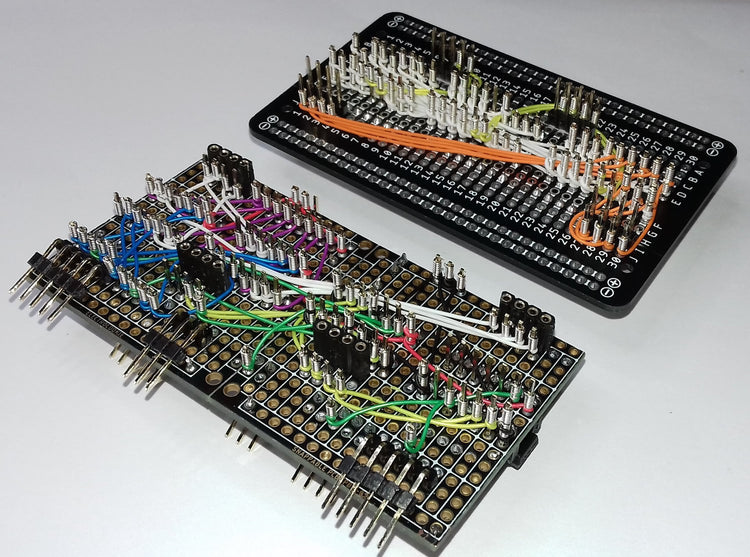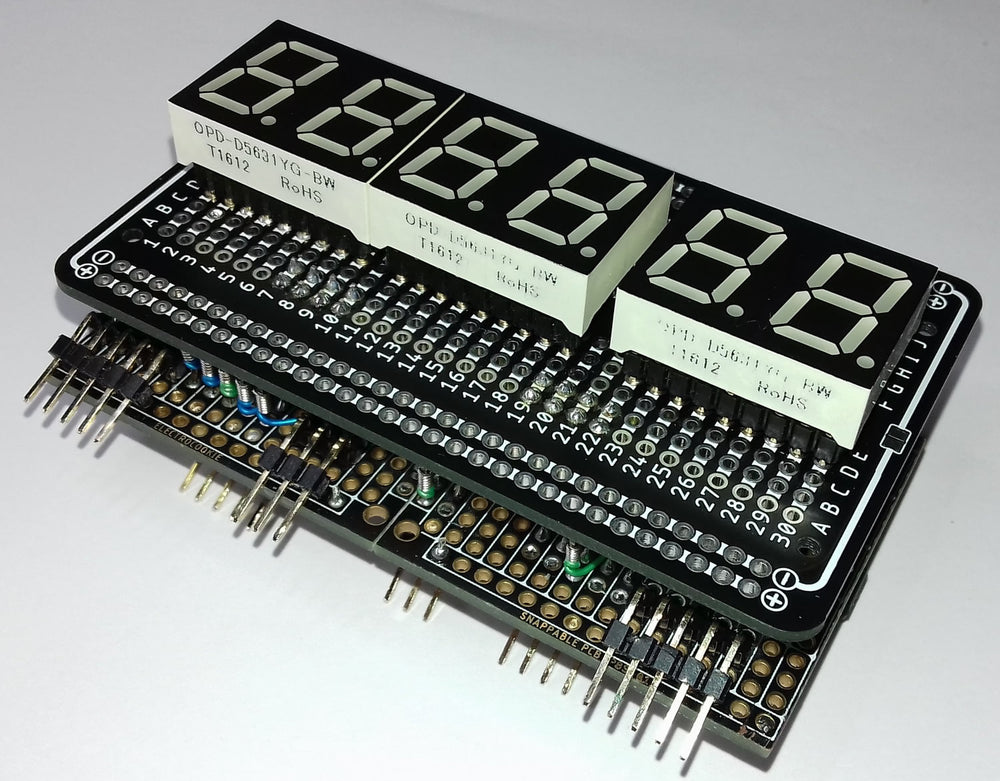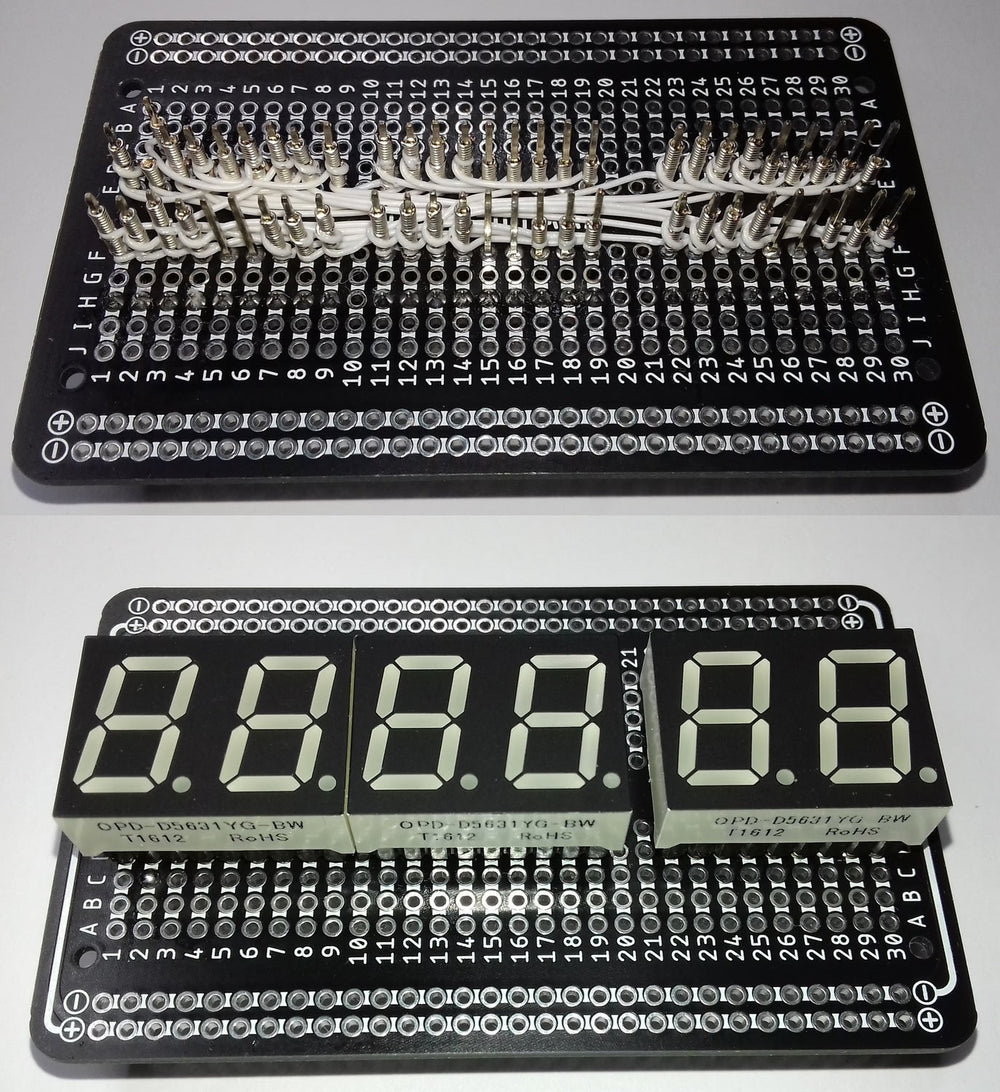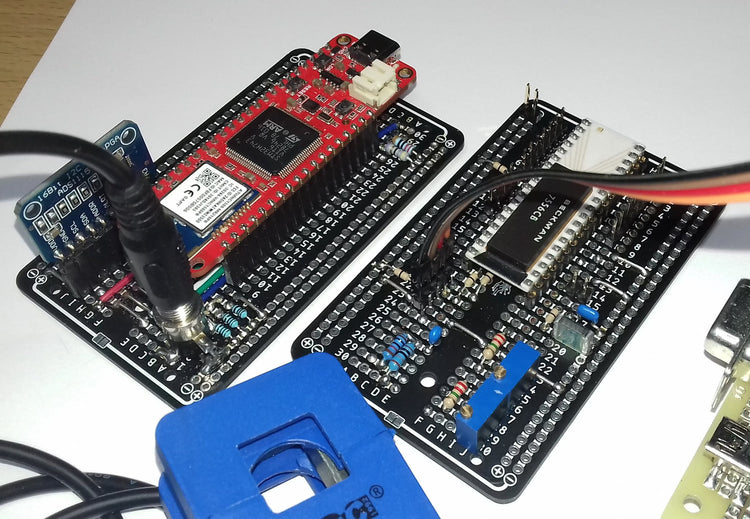 Restoration of old analalog to digital converter (adc)
MAKER: @DIODENKOENIG
Project link: https://twitter.com/Diodenkoenig/status/1502985666497556481